Comparison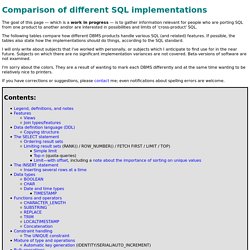 The goal of this page — which is a work in progress — is to gather information relevant for people who are porting SQL from one product to another and/or are interested in possibilities and limits of 'cross-product' SQL.
Comparison of different SQL implementations
A source code repository is a file archive and web hosting facility where large amounts of source code are kept, either publicly or privately. They are often used by open-source projects and other multi-developer projects to handle various versions. They help developers submit patches of code in an organized fashion. Often these web sites support version control, bug tracking, release management, mailing lists, and wiki-based documentation.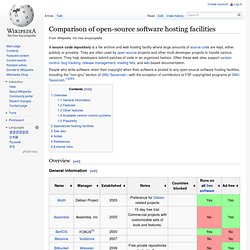 Smarter.com Comparison Shopping: Compare Prices, Discounts & Reviews on Millions of Products
Desktop CPU Comparison Guide
Tech ARP - Desktop CPU Comparison Guide Rev. 3.2