Business
Architecture. Vrm. Anchoring Effect. The Misconception: You rationally analyze all factors before making a choice or determining value.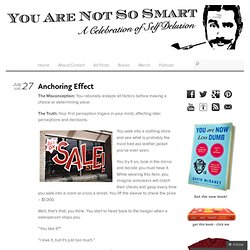 The Truth: Your first perception lingers in your mind, affecting later perceptions and decisions. You walk into a clothing store and see what is probably the most bad ass leather jacket you've ever seen. You try it on, look in the mirror and decide you must have it. While wearing this item, you imagine onlookers will clutch their chests and gasp every time you walk into a room or cross a street. You lift the sleeve to check the price – $1,000. Open Source Solutions. Recently, AnnMaria De Mars, PhD (multiple) and Dr.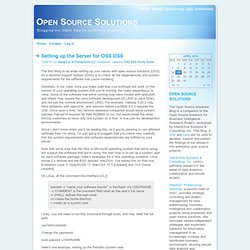 Peter Flom, PhD have stirred up a bit of a tempest in a tweet-pot, as well as in the statistical blogosphere, with comparisons of R and SAS, IBM/SPSS and the like. I've commented on both of their blogs, but decided to expand a bit here, as the choice of R is something that we planned to cover in a later post to our Open Source Solutions Decision Support Systems Study Guide. First, let me say that Dr. AIN Portugal.
---