Learn English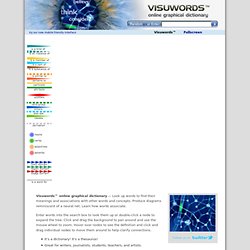 <object id='visuwords_swf' data='/v2/visuwords.swf?r=1364788453' width='100%' height='100%' align='middle'><param name='movie' value='/v2/visuwords.swf?
online graphical dictionary and thesaurus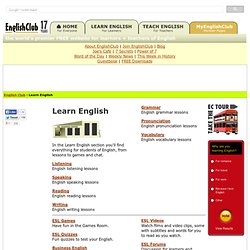 English Club ESL Learning Centre is where you'll find lessons and resources to help you learn English. If you're an ESL or EFL student, you'll find the online English lessons here useful to learn or revise all aspects of English. You can also use the interactive pages like ESL Forums or ESL Games to have fun and learn English at the same time.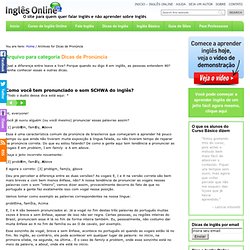 *Todo o áudio dessa dica está aqui: * Hi, everyone! Você já ouviu alguém (ou você mesmo) pronunciar essas palavras assim? [1] probl E m, fam I ly, A bove
Dicas de Pronúncia | Inglês online