Learn English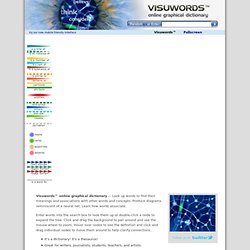 Visuwords™ online graphical dictionary — Look up words to find their meanings and associations with other words and concepts. Produce diagrams reminiscent of a neural net. Learn how words associate. Enter words into the search box to look them up or double-click a node to expand the tree. Click and drag the background to pan around and use the mouse wheel to zoom. Hover over nodes to see the definition and click and drag individual nodes to move them around to help clarify connections.
online graphical dictionary and thesaurus
Video Anti-Muslim Attacks Nearly Double in Britain There was a near doubling of reported anti-Muslim attacks in Britain last year, prompting concern among community leaders who are now calling changes in government policies. VOA's Al Pessin reports from London.
Unfortunately the page you requested was not available. This could be because: You have typed the address incorrectly. Please check the address you have typed to make sure it is correct.The page no longer exists, or may have been moved or re-named. Please try the following: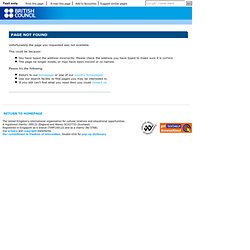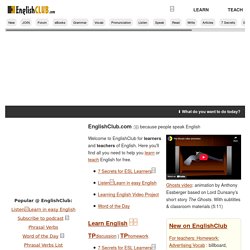 Good morning :) and welcome to helping you learn English or teach English. Everything from lessons for learners to jobs for teachers, including fun pages like games, videos, quizzes and chat. Check out this month's Star Members! What is English?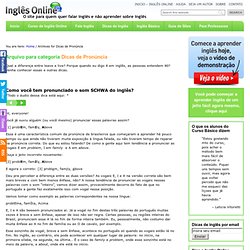 *Todo o áudio dessa dica está aqui: * Hi, everyone! Você já ouviu alguém (ou você mesmo) pronunciar essas palavras assim? [1] problEm, famIly, Above Essa é uma característica comum da pronúncia de brasileiros que começaram a aprender há pouco tempo ou que ainda não tiveram muita exposição à língua falada, ou não tiveram tempo de reparar na pronúncia correta. Do que eu estou falando?
Dicas de Pronúncia | Inglês online