Lightroom
« Joyeux anniversaire Lightroom : 6 ans déjà ! | Accueil | Fuji X-Pro 1 dévoilé... mastoc ?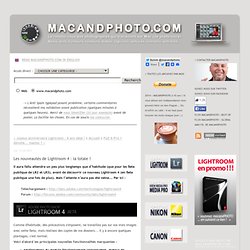 Les nouveautés de Lightroom 4 ßeta publique : la totale !
Lightroom 4 : les réglages de bases – Jean Pierre Ravez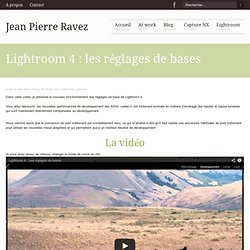 Dans cette vidéo, je présente le nouveau fonctionnement des réglages de base de Lightroom 4.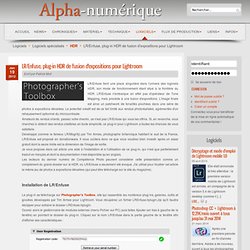 LR/Enfuse, plug-in HDR de fusion d'expositions pour Lightroom
Jan 19 2012 Ecrit par Patrick Moll
Blog Archive » Keyword list creation outside Lightroom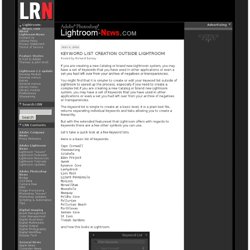 If you are creating a new Catalog or brand new Lightroom system, you may have a set of Keywords that you have used in other applications or even a set you had left over from your archive of negatives or transparencies.
Import and Use of your Controlled Vocabulary Keyword Catalog (CVKC) with Adobe Lightroom 1.1+ (including versions 2.x, 3.x and 4.x)
Importation et utilisation de vos mots-clés contrôlés Catalogue Vocabulaire avec Adobe Lightroom 3, 2, ou 1,1