Free ebooks 12 Sites with Thousands of Free Spanish Ebooks "Language is the blood of the soul into which thoughts run and out of which they grow." – Oliver Wendell Holmes Our 3rd free ebook compilation (language edition) covering the Spanish language. If you've missed out the first 2 posts, click here for our German language and here for French.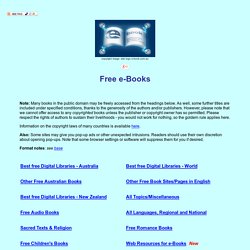 Note: Many books in the public domain may be freely accessed from the headings below. As well, some further titles are included under specified conditions, thanks to the generosity of the authors and/or publishers. However, please note that we cannot offer access to any copyrighted books unless the publisher or copyright owner has so permitted. Please respect the rights of authors to sustain their livelihoods - you would not work for nothing, so the goldern rule applies here.
FreEbooks.nl - Gratis e-books, een compleet overzicht - Iceweasel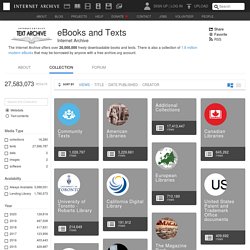 Borrow a Book The Internet Archive and Open Library offers over 6,000,000 fully accessible public domain eBooks. This includes a special modern collection of over 500,000 eBooks for users with print disabilities, and a very interesting curated, modern collection for the world at large. You can browse, read and borrow fascinating contemporary materials at OpenLibrary.org. OpenLibrary is a free, digital lending library with millions of eBooks that can be read in a browser or downloaded for reading offline.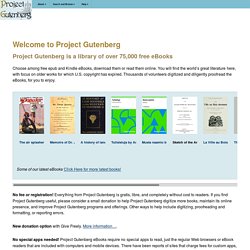 New Kindle Fire Review Before you buy: Read our Webmaster's review of the new Kindle Fire. Some of Our Latest Books Welcome