Movies
Tumblr. The Ten Best Horror Movies of 2008. Editor's Note: As part of our Year in Review feature, we've tapped our resident horror expert Robert Fure for a list of the Ten Best Horror Movies of 2008.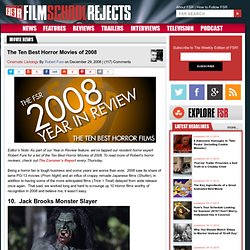 To read more of Robert's horror reviews, check out The Coroner's Report every Thursday. Being a horror fan is tough business and some years are worse than ever. 2008 saw its share of lame PG-13 movies (Prom Night) and an influx of crappy remade Japanese films (Shutter), in addition to having some of the more anticipated films (Trick 'r Treat) delayed from wide release once again. That said, we worked long and hard to scrounge up 10 Horror films worthy of recognition in 2008 and believe me, it wasn't easy. 10. "If Movie Posters Told The Truth" list. How to ? Tutorials, WS, etc.
Buddha Scribe. "I want you to remember, Clark…in all the years to come…in your most private moments…I want you to remember…my hand…at your throat…I want…you to remember…the one man who beat you.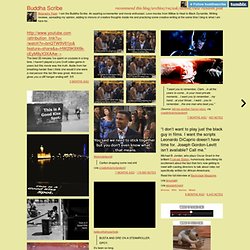 " (Source: tell-me-another-horror-story, via creativityismyfandom) Michael B. Metaphilm ::: Donnie Darko. A new theory to help the viewer unravel the cult classic.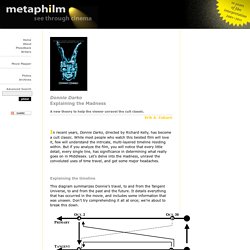 Erik A. Coburn n recent years, Donnie Darko, directed by Richard Kelly, has become a cult classic. Steins;Gate (TV) Related anime:Steins;Gate (manga)Steins;Gate Fuka Ryōiki no Déjà vu (movie) (sequel) Alternative title: Steins-Gate e a Teoria do Caos (Portuguese)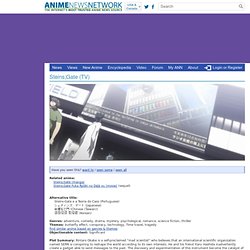 Steins Gate Episode 1 English Sub. STEINS;GATE Full Episodes streaming online for free. The Internet Movie Script Database (IMSDb)
---