Movies
Tumblr
Editor's Note: As part of our Year in Review feature, we've tapped our resident horror expert Robert Fure for a list of the Ten Best Horror Movies of 2008. To read more of Robert's horror reviews, check out The Coroner's Report every Thursday. Being a horror fan is tough business and some years are worse than ever. 2008 saw its share of lame PG-13 movies ( Prom Night ) and an influx of crappy remade Japanese films ( Shutter ), in addition to having some of the more anticipated films ( Trick 'r Treat ) delayed from wide release once again.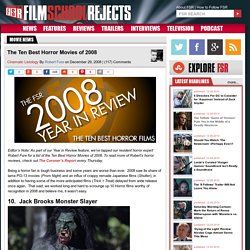 The Ten Best Horror Movies of 2008
How to ? Tutorials, WS, etc
Buddha Scribe
A new theory to help the viewer unravel the cult classic.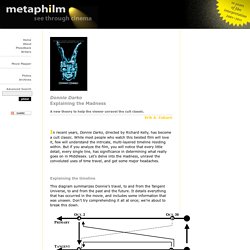 Related anime: Steins;Gate Fuka Ryōiki no Déjà vu (movie) Alternative title: Steins-Gate e a Teoria do Caos (Portuguese)
Steins;Gate (TV)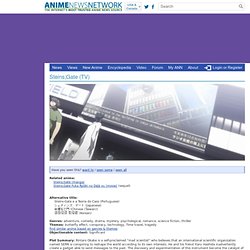 Steins Gate Episode 1 English Sub
STEINS;GATE Full Episodes streaming online for free