School Online 2012
Women in our military today: an overview
WASHINGTON – The Pentagon will lift parts of its longtime ban on women serving in combat units, but only a small fraction of the force will be affected, officials announced Thursday. The change will open up about 1% of military jobs to women, but about 20% of jobs across the active-duty force will remain restricted to men. The new rules, likely to take effect this spring, will continue to bar women, who make up about 15% of the active-duty force, from serving in most combat career fields.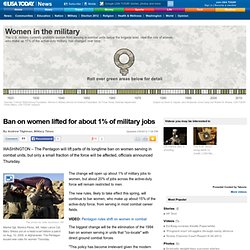 Ban on women lifted for about 1% of military jobs
With the country at war and all able-bodied men needed to fight, there was a shortage of labour to work on farms and in other jobs on the land.
The Women's Land Army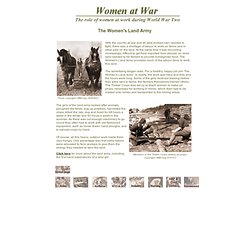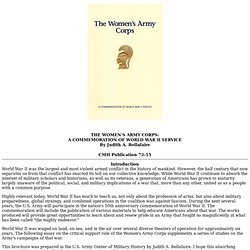 The Women's Army Corps
By Judith A. Bellafaire
Women's Army Corps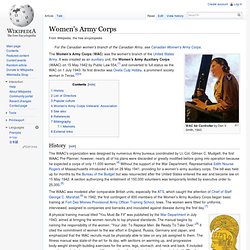 WAC Air Controller by Dan V.
Metro State Home | We Educate Colorado | Metropolitan State College of Denver