Biofuel
Princeton: Use Coal, LNG, Non-Food Crop Biofuel Blends as Corn Ethanol Replacement
Princeton says energy-dense slew of renewable and fossil resources could solve the nation's fuel shortages Princeton University is injecting itself into the corn ethanol debate, suggesting that the U.S. is moving in a very mistaken direction. In a new study published as a whitepaper in the AIChE Journal, the team suggests that 130 synthetic fuel plants built across the country could replace "dirty" corn ethanol, cut fuel shortages, and cut carbon emissions by a whopping 50 percent.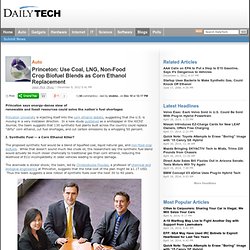 U.S. Gasoline and Diesel Retail Prices
ZeaChem completes construction of Ore. biorefinery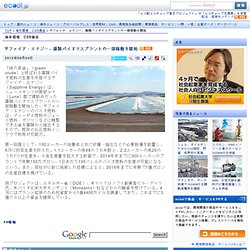 サファイア・エナジー、藻類バイオマスプラントの一部稼動を開始 | 海外CSR・環境通信
「緑の原油」(green crude)と呼ばれる藻類バイオ燃料の生産を手掛けるサファイア・エナジー(Sapphire Energy)は、ニューメキシコ州南部ルナ(Luna)郡で建設中だった藻類バイオマスプラントの一部稼動を開始した。
Electricity - Data - U.S. Energy Information Administration (EIA)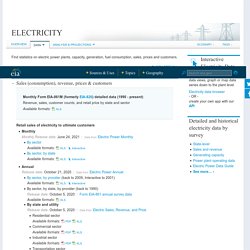 Find statistics on electric power plants, capacity, generation, fuel consumption, sales, prices and customers. Summary Additional Formats
CARD is tracking biodiesel returns over operating costs based on a typical continuous flow plant that uses soybean oil as feedstock for biodiesel production. In the returns calculations, we assume that 7.6 pounds of soybean oil are needed to produce a gallon of biodiesel and 1.04 pounds of glycerin as the main co-product.
CARD: Historical Biodiesel Operating Margins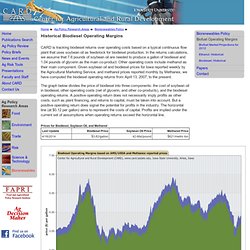 Spot Prices for Crude Oil and Petroleum Products
Weekly Cushing, OK WTI Spot Price FOB (Dollars per Barrel)
nK-IV-4 (IEA) - Demoplants
Ethanol Market powered by Ethanol & Biofuels News
Skip navigation to main content. More Search Options Site Map Printable Version
Energy Analysis - Technology and Program Market Data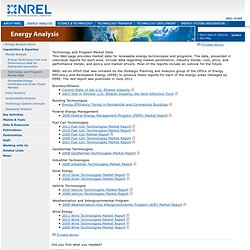 Membership Information
Benchmark We are the benchmark for the markets we serve.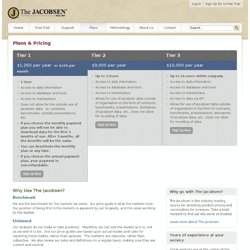 The Jacobsen | Plans & Pricing
Analysis and Contents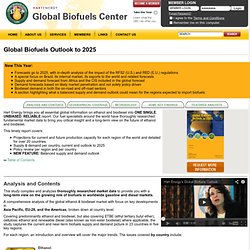 Global Biofuels Outlook: 2011 - 2020
Agricultural Marketing Service - Market News
2010 National Biodiesel Conference & Expo Blog
National Biodiesel Board - www.biodiesel.org - www.nbb.org
OPIS Ethanol & Biodiesel Information Service
Ethanol & Biodiesel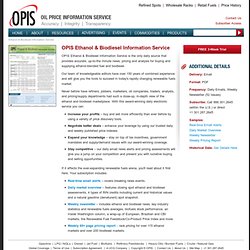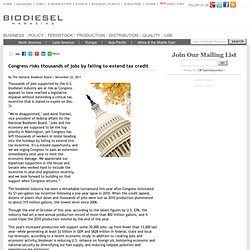 Thousands of jobs supported by the U.S. biodiesel industry are at risk as Congress appears to have reached a legislative impasse without extending a critical tax incentive that is slated to expire on Dec. 31.
Biodiesel Magazine | biodieselmagazine.com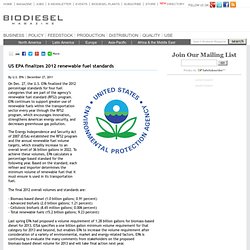 By U.S. EPA | December 27, 2011 On Dec. 27, the U.S.
Biodiesel Magazine | biodieselmagazine.com
2011 is not only shattering the biodiesel industry's previous record year of 690 million gallons, but it's also proving that the mandate is truly a floor and not a ceiling.
Biodiesel Magazine | biodieselmagazine.com
Biodiesel Magazine | biodieselmagazine.com
The U.S. Energy Information Administration released its latest Monthly Energy Review in late December.
A report recently conducted by Santiago & Sinclair LLC, a Texas-based renewable energy consultant group with offices in Buenos Aires, Argentina, forecasted that Argentina will surpass Brazil and France in 2011 to become the third largest biodiesel producer in the world. According to figures compiled by Santiago & Sinclair, Argentina's biodiesel production continued to rise consistently and is projected to surpass Brazil for the first time in 2011; however, the firm noted that the differences in total production will be very close.
Biodiesel Magazine | biodieselmagazine.com
Chinese biodiesel producer Gushan Environmental Energy Ltd. recently announced its financial results for the third quarter of 2011, showing that the company's biodiesel sales volume has decreased by 94 percent since the same quarter last year. Furthermore, the year-over-year decrease for the company is 97.6 percent.
Biodiesel Magazine | biodieselmagazine.com
RE Atlas | maps.nrel.gov
Renewable Drop-in Fuel from Biomass | Primus Green Energy