Gunnygun3
pradeep
Designer, Techi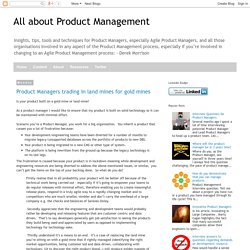 As a product manager I need to tackle objections before they arise at the product steering group meeting so that key decisions are made in a timely fashion. "The smart product manager will have individually briefed the members of the product council prior to his/her presentation to learn of any issues and resolve them, so he's not caught by surprise." Marty Cagan The product steering group is designed to do exactly what is says on the can and that's to give a steer to product management regarding the products direction. It therefore stands that all senior stakeholders (those that could delay or prevent the product from being launched or a release going out) should be part of the steering group. From time to time, if the agenda warrants it, others may attend to give input.
All about Product Management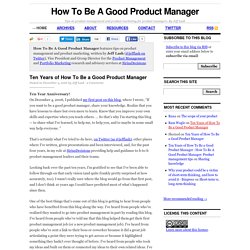 How To Be A Good Product Manager features tips on product management and product marketing, written by Jeff Lash (@jefflash on Twitter), Research Director, Product Management for SiriusDecisions. Job Openings; Finding Your Product Market Fit; ProductCamps for 2014 Posted on January 19, 2014 by Jeff Lash · No Comments Happy 2014!
How To Be A Good Product Manager: Product management tips
Many times designers will depend on other great designs for inspiration, trends, or 'tricks of the trade' to get by. However, learning the basic design principles and getting a feel for how they are applied to web design is essential for the career of any designer. In this post, we're going to take a close look at one of those basic design principles, and how it applies specifically to web design. Hierarchy is the element that makes users look where they do and when they do it.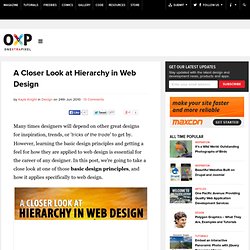 Startup Quote