MOTOR RACING INTERESTS
Google. All Formula One Info - Starting Grids. Vic Elford: Reflections on a Golden Era of Motorsport: Amazon.co.uk: Bill Oursler, Vic Elford. Model Cars.
Silver Arrows Stuff
TRIPLE CRASH IN GRAND PRIX. British Pathe Join Log In Search all fields.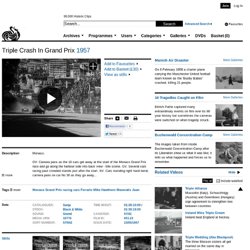 J.M.Fangio. Old, rare and out-of-print book database. Wisconsin: Motorbooks International, 1994 1st Paperback Edition.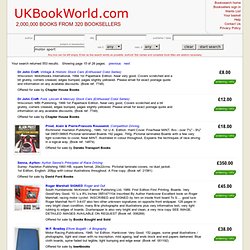 Near very good. Covers scratched and a bit grubby, corners creased, edges bumped, pages slightly yellowed. Please email for exact postage quote and information on any available discounts. (Book ref. 7748) Offered for sale by Chapter House Books. Models.
Motor Sport Books. MOTOR SPORT HISTORY. Motor Sport Memorabilia. Motorsport photographs. Historic Racing.
---