Christmas
Chocolate & Ginger...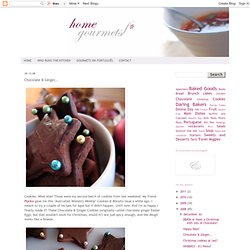 Cookies. What else?
Perfect for a children's table, these demure angels are made with 6-inch plain white paper plates. Paper-Plate Angel How-To 1.
Paper-Plate Angels - Martha Stewart Holidays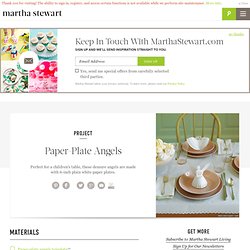 Holiday Card Ornaments - Martha Stewart Holidays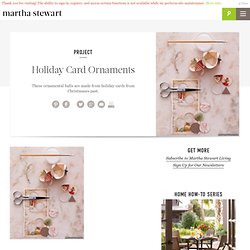 These ornamental balls are made from holiday cards from Christmases past.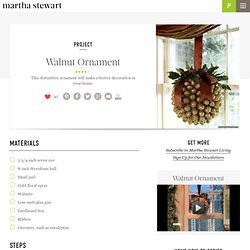 Walnut Ornament - Martha Stewart Crafts
This distinctive ornament will make a festive decoration in your home.
Ribbon and Bow Accessory How-tos - Martha Stewart Christmas
Petal Bow-Ornament The petal bow is similar to the medallion bow. For the petal bow, make 2 1/4-inch accordion folds in ribbon (ours is 5/8 inch wide and 45 inches long); end with the raw edges facing down. Pass needle and thread through bottom, about 1/4 inch from edge.
Floating Ornaments - Martha Stewart Holiday & Seasonal Crafts
Nearly weightless ornaments seem to hover rather than hang.
Gallery | Holiday cookie decorating party ideas | Photo 7 | accessatlanta.com
Date and coconut squares « Myfrenchkitchen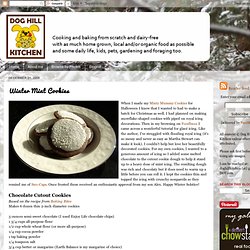 Winter Mint Cookies
When I made my Minty Mummy Cookies for Halloween I knew that I wanted to had to make a batch for Christmas as well.
I have seen this event picture for Susan's " Eat Christmas Cookies "on countless blog posts about cookies. Why then did I not submit all the cookies that Carol and I have been baking for the event???
Bunny and Carol make...More Cookies!!!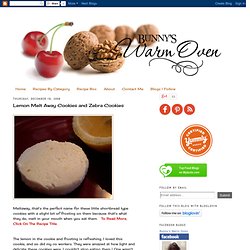 Cucidati! (Italian Fig Cookies)
Italian Cookies – Julia Child & Nick Malgieri
Baking with Julia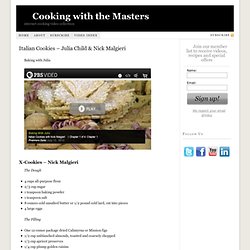 Bleeding Espresso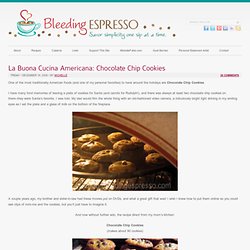 One of the most traditionally American foods (and one of my personal favorites) to have around the holidays are Chocolate Chip Cookies . I have many fond memories of leaving a plate of cookies for Santa (and carrots for Rudolph!)
Sara Bernard i langpanne!
Nå har jeg startet med julebaksten. Jeg har en oppskrift på Sara Bernard i lanpannen som er super å fryse,,,
To toast the nuts for these cookies, place them on a rimmed baking sheet in an oven heated to 350 degrees for 10 minutes; then transfer them to a clean kitchen towel and rub them until the skins come off. Grind them in a food processor. Holiday Cookies 2005, Special Issue Holiday 2005 Yield Makes about 2 dozen
Hazelnut Thumbprints
Chocolate-Espresso Snowcaps
These cookies look like little snow-covered mountains. Roll each ball in confectioners' sugar twice to make sure it's thoroughly coated and no dark dough is visible. Everyday Food, December 2003 Prep Time 45 minutes Total Time 1 hour 45 minutes Yield Makes 18
Preheat oven to 375 F.
Dark Chocolate Whoopie Pies with Toasted Almond Cream Recipe : Alexandra Guarnaschelli
Delicate Mint Sandwich Holiday Cookies Recipe : Melissa d'Arabian
Paula's Loaded Oatmeal Cookies Recipe : Paula Deen
Sweet Paul's Holiday Countdown Nov 30th