Webcomics
Novasett.com. Nine Planets Without Intelligent Life : Bohemian Drive. Daily Lessons in Science, Literature, Love and Life . . . Updated Seven Days A Week. The Adventures of Dr. McNinja. Adventure, Romance, War. The Dreamer: A Webcomic by Lora Innes. Rice Boy. Bird Boy - by Annie Szabla. Every Weekday! News | Carpe Chaos. Girl Genius Online Comics!
Girl Genius is written by Professors Phil & Kaja Foglio of TPU, with drawings by Prof.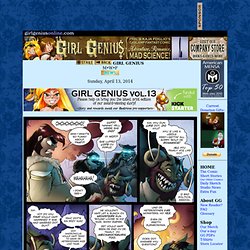 P. Foglio. Volume One was inked by Brian Snoddy. Volumes Two and Three were colored by Mark McNabb. Wormworldsaga.com - An Online Graphic Novel by Daniel Lieske. Air Quotes. Emerald Winter. Updated Mondays. Guilded Age - Fantasy Comic every Monday, Wednesday and Friday. Resonance - Comics - ch1 - 12. Scarf-boy wuz here. The End - Updates Tuesdays and Fridays! Comics - Chapter 2: Page 2 :: S.T.O.P. Comics - Chapter 2: Page 8 :: Minor Acts of Heroism. MangaMagazine. RELEASED:Oct 16, 2010 LAST UPDATED:Jan 25, 2012 BLANKS STATUS:Missing (18 of 18)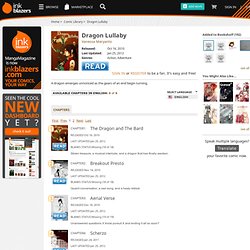 Inscribing Ardi - an online graphic novel. Space-Time Condominium. Copper. Comics. Directions of Destiny. Steampunk comic: Monster Commute a Traffic Novel. - Jackie Rose - An Online Graphic Novel. Mal and Chad. FreakAngels. The Guns of Shadow Valley. Welcome to Steve Ogden's Moon Town. The Mini-hiatus – or – "What the heck are you doing with all your time!?"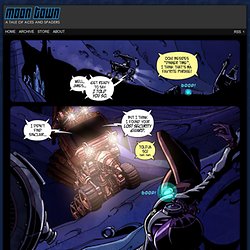 As I noted HERE, I am doing many things right now instead of Moon Town. Not that I don't like Moon Town, mind you. Ugh. Double negative – I meant to say, "I still really like Moon Town and have high hopes for finishing Book One soon." By Moon Alone. Green: A Terra Verde Lendária. Fantasy Realms. Bolt City. Roza : The cursed mage — *may include possums. ( to the sea ) (to the sea) about read comic characters concept links guestbook ON HIATUS.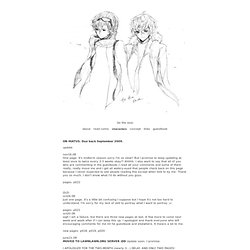 (to the sea) HERO : a story. OFF-WHITE. Loyalty & Liberty - Graphic Novel about the American War of Independence. Welcome to Tangle! CyberSteel Yaoi - Home. Haru-Sari: a graphic novel by Keiiii. MangaMagazine. RELEASED:Jul 20, 2010 LAST UPDATED:Jul 20, 2012 BLANKS STATUS:Uploaded In which Colin meets Audrey and they chillax.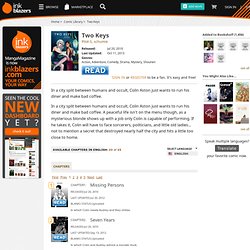 LAST UPDATED:Sep 13, 2012 In which Colin and Audrey admire a monster truck. Two Rooks. BRINK - You're not as crazy as you think you are. So here we are at the end, and pardon the use of cliches, but what a long, crazy ride it's been.
BRINK started back in 2006, and it seems fitting we end just shy of the original date it started over the 4th July weekend after attending Anime Expo so many years ago. This comic has always been, from it's stat an experiment, one to test if I have the will power and dive to continuously update a story week to week, as well as push and play with visual story telling. Did everything turn out the way I had set it up in my mind almost 6 years later? Storming the Tower. Chester 5000 XYV. Tuesday — April 8th, 2014 New designs at Hey Chickadee September 27th, 2013.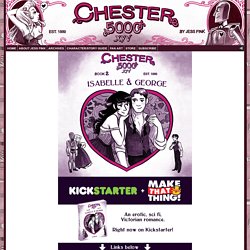 December 2nd, 2010. Dresden Codak. QC: New Comics Every Monday Through Friday. HoneySyn. Templar, Arizona. At. Unsounded. April 18, 2014, at 12:00 AM Two pages today.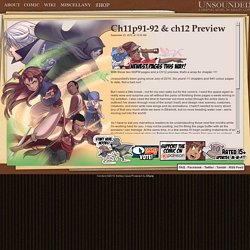 Fear the sinister Deadly Nevergreen House Special, the undoing of many an adventurer! The script on the second page is safe if you get a pop-up, no worries. The green fellow at the bottom is a goblin named Kilroy, a roleplaying character belonging to the lovely Greg H., who got himself a cameo off the last Kickstarter. You'll see him again in the coming pages. The Less Than Epic Adventures of TJ and Amal. Knights-errant » Home. SFEER THEORY ♔ Home. Kickin Rad | Petite Symphony. KnuckleUp!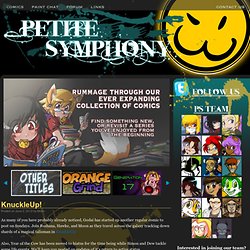 As many of you have probably already noticed, Godai has started up another regular comic to post on Sundays. Join Rushana, Hawke, and Moon as they travel across the galaxy tracking down shards of a magical talisman in KnuckleUp! Also, Year of the Cow has been moved to hiatus for the time being while Simon and Dew tackle some life events.
DeadHeaven | The Fantasy Webcomic by Christopher Edwin Steininger. Fungus Grotto... The Phoenix Requiem. Amya - A Graphic Novel. Red Moon Rising. Cealdian. Final Arcanum, Updates Every Thursday. Mokepon :: Comics - Chapter 3 Page 35. The Zombie Hunters. PvPonline. Webcomics Monday, Wednesday, and Friday. Scary Go Round presents Bad Machinery - September 23, 2010. Inside Joke. Chainsawsuit by kris straub - disposable internet humor. A softer world: 590. 276. Bite Me! Badass Muthas! Gone with the Blastwave - Type E webcomic. Cealdian. SFEER THEORY ♔ Home. Romantically Apocalyptic. Gunnerkrigg Court. Hanna Is Not A Boy's Name. The Abominable Charles Christopher - A Webcomic by Karl Kerschl.
Xkcd. 8-Bit Theater. Winters in Lavelle.
---
bloodmandarin Dec 7 2010

Damn! You win! Not for much, but still... you win ;)
---