Webcomics
Novasett.com
Nine Planets Without Intelligent Life : Bohemian Drive
Daily Lessons in Science, Literature, Love and Life . . . Updated Seven Days A Week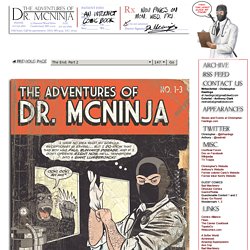 December 24th, 2013 Merry Christmas, everybody who is a person who celebrates that! And a joyous Winter Solstice to the rest of you. Just to let you know, we won't be updating on Christmas or New Years day.
The Adventures of Dr. McNinja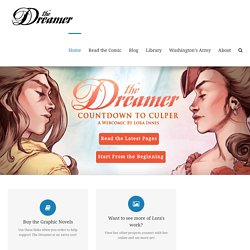 Beatrice "Bea" Whaley seems to have it all; the seventeen year old high school senior is beautiful, wealthy and the star performer of the drama club. And with her uncle's connections to Broadway theater, the future looks bright ahead of her. Little does she know that her future might actually be brighter behind her... More Bea begins having vivid dreams about a brave and handsome soldier named Alan Warren--a member of an elite group known as Knowlton's Rangers that served during the Revolutionary War.
Adventure, Romance, War. The Dreamer: A Webcomic by Lora Innes
attu is 500 pages long as of today, which might be around halfway through the story but I'm not sure yet: I know all the important things that have yet to happen but I don't know how long they'll take. Thank you everyone for reading, and for bearing with this occasionally idiosyncratic and slow-moving project. The contents of the second book of Vattu, tentatively titled Sword & Sacrament, are heading towards a close now. Over the next few weeks I won't be able to update three times a week, because of holiday travel, too many projects I am juggling, and THE VATTU BOOKS ARRIVING THIS WEEK FINALLY. Another update forthcoming on the Kickstarter with regards to that last item.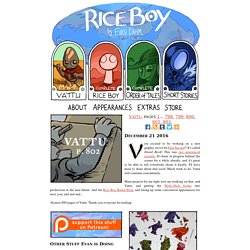 Rice Boy
Bird Boy - by Annie Szabla
Every Weekday!
I thought I'd post some photos from when I was making the We're Out comics. If you were interested to know how it was made, these might provide a bit of an insight. Before I even finished writing the story, I took a lot of test photos and put together a few test comics to make sure I could actually do a comic with 3D models. Here's one of the test comics. The techniques I figured out at this test stage were the same ones I used for the whole story, but in the final comics I made the panels less crazily angled. I took this test photo at my mum's house.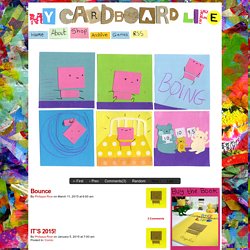 News | Carpe Chaos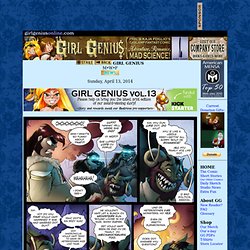 Girl Genius Online Comics!
Girl Genius is written by Professors Phil & Kaja Foglio of TPU, with drawings by Prof. P. Foglio. Volume One was inked by Brian Snoddy. Volumes Two and Three were colored by Mark McNabb.
Wormworldsaga.com - An Online Graphic Novel by Daniel Lieske
Air Quotes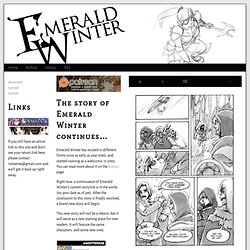 If there's anyone still checking this page, I have an update for you. I have decided after these last few years that I am ready to work on Emerald Winter again. This will have to wait until current Lavender Legend projects (such as the Kickstarter Project, Art Book, and Member's Area) are complete, but I just wanted to say that it is in the realm of possibility. I am thinking about it. I am not 100% sure if the story thus far is salvageable, or if I'll simply jump ahead to a more logical beginning of the story. Another reboot would be ridiculous, but I'm not sure how else to negate parts of the story I no longer want to work with.
Emerald Winter
Howdy all! Corbin here with a few quick updates. First off, I'd really like to thank everybody that donates to the hosting fund.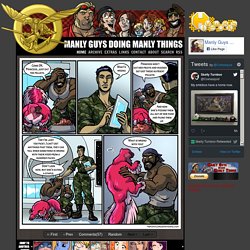 Updated Mondays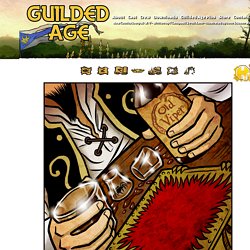 Hey ho, Guildies! Anyone in the DC area absolutely MUST come to AweseomeCon this April 18-20 in Washington, D.C.! T will be there, at table #F1, along with an absolutely absurd guest list of actors, comic creators, and more! And by more I mean ANDREW FUCKING W.K.
Guilded Age - Fantasy Comic every Monday, Wednesday and Friday.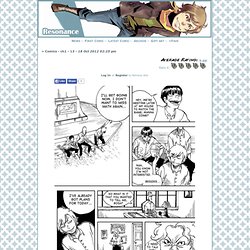 » Comics - ch1 - 13 - 18 Oct 2012 02:25 pm Author Comments: Shamdu, 18 Oct 2009 02:37 pm ( Reply ) - So I started going to art school today (Animation - But there's only six hours a week of actual drawing/animation classes. Wheee), and now live in the dorms.
Resonance - Comics - ch1 - 12
Scarf-boy wuz here
The End - Updates Tuesdays and Fridays!
Comics - Chapter 2: Page 2 :: S.T.O.P.
Comics - Chapter 2: Page 8 :: Minor Acts of Heroism
RELEASED:Oct 16, 2010 LAST UPDATED:Jan 25, 2012 BLANKS STATUS:Missing (18 of 18)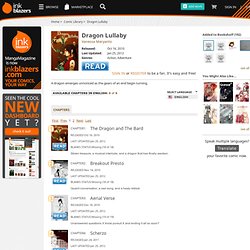 MangaMagazine
Inscribing Ardi - an online graphic novel
Space-Time Condominium
Wednesday — May 23rd, 2012 Well, it's the end of the line for the first made-for-TV movie. I hope you all enjoyed the origin of the Assassin Griffin. Unfortunately, I have to step back from STC for a bit. My duties at Action Lab are taking precedence once again, and I'll be working on Princeless and Double Jumpers.
copper
Comics
Directions of Destiny
05 Apr. 2012 Hey guys! Sorry for not updating, as you've probably guessed I've been very busy!! First, I am definitely continuing work on Directions of Destiny--it is a very precious part of me that I will never abandon, and I am constantly working on the story behind the scenes.
Rivet Wars is this cool new miniatures game by Ted Terranova, It's an alt-World War I game featuring cute little soldiers "Rivets" and technology stuck somewhere between 1914 and steampunk. If you know me at all, you can imagine my excitement. The figures are really cute and terrifically detailed, but I didn't want to get all excited about them, and not have an awesome (or at least as awesome as I could build) table to play on.
Steampunk comic: Monster Commute a Traffic Novel
-
Some of you should be familiar with my friend Michael Regina's comic, Adamsville (It's the one I have linked in the sidebar). I've read the whole thing, and let me tell you, it's fantastic. Fans of X-files, Lost, Super 8, or the Goonies, need to GET IN on this project! If you're not familiar with the book, you can already start reading the webcomic at the offiical website http://www.adamsvillecomic.com Michael is one of my closest friends, and he had a hand in helping me shape Jackie Rose into the best book it could be. He has just launched the kickstarter to get the book printed, and he needs our help!
Jackie Rose - An Online Graphic Novel
Mal and Chad
FreakAngels
The Guns of Shadow Valley
Welcome to Steve Ogden's Moon Town
By Moon Alone
Green: A Terra Verde Lendária
Fantasy Realms
Bolt City
Roza : The cursed mage — *may include possums
( to the sea )
(to the sea)
HERO : a story
Loyalty & Liberty - Graphic Novel about the American War of Independence
Welcome to Tangle!
CyberSteel Yaoi - Home
Haru-Sari: a graphic novel by Keiiii
MangaMagazine
Two Rooks
BRINK - You're not as crazy as you think you are
Storming the Tower
Chester 5000 XYV
December 2nd, 2010
Dresden Codak
QC: New Comics Every Monday Through Friday
HoneySyn
Templar, Arizona
at
Unsounded
The Less Than Epic Adventures of TJ and Amal
knights-errant » Home
SFEER THEORY ♔ Home
Kickin Rad | Petite Symphony
DeadHeaven | The Fantasy Webcomic by Christopher Edwin Steininger
Fungus Grotto...
The Phoenix Requiem
Amya - A Graphic Novel
Red Moon Rising
Cealdian
Final Arcanum, Updates Every Thursday
Mokepon :: Comics - Chapter 3 Page 35
The Zombie Hunters
PvPonline
Webcomics Monday, Wednesday, and Friday
Scary Go Round presents Bad Machinery - September 23, 2010
Inside Joke
chainsawsuit by kris straub - disposable internet humor
a softer world: 590
276
Bite Me!
Badass Muthas!
Gone with the Blastwave - Type E webcomic.
Cealdian
SFEER THEORY ♔ Home
Romantically Apocalyptic
Gunnerkrigg Court
Hanna Is Not A Boy's Name
The Abominable Charles Christopher - A Webcomic by Karl Kerschl
xkcd
Nuklear Power » 8-Bit Theater
Winters in Lavelle