Art sites
josephacross.com
Jim Tierney Art
Carrie Ann Baade, MFA - Painter
Six Inside
every day is dragon day
Maser - Site Officiel de la bd de Frezzato aux Editions Desinge&Hugo&Cie
Dermot Power | Concept Designer
EricFortune.com - Home
●●TatoomCity●●
blackrevolver.com
thousand skies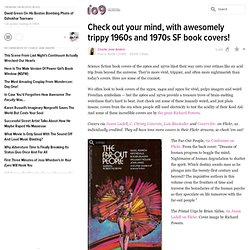 Check out your mind, with awesomely trippy 1960s and 1970s SF book covers!
Science fiction book covers of the 1960s and 1970s blast their way onto your retinas like an acid trip from beyond the universe.
illustration by alice duke
Tycho Café
Ross McDonnell
Ballymun had a population of 22,109 at the 2006 Census. Amenities[edit] Today Ballymun has a wide range of amenities, from green spaces and the public Silloge Golf Course to a Tesco-anchored but very run-down shopping centre, a range of other shops and pubs and two hotels. The area has also seen investment in a public sector office development, with many branches of the city government (including a Motor Tax and Driver Licence office) and the Health Service and a very modern public leisure centre. There is a church in the old village centre, and a number of schools, including a Gaelscoil (Irish-speaking) primary school. However despite large scale public and private investment, the economic downturn which seen the Irish 'Celtic Tiger' boom come to an end also resulted in many of the new commercial units remaining either unoccupied or more recently vandalised.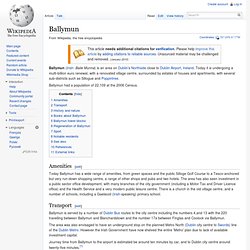 Ballymun
ad.memento | Digital Illustrations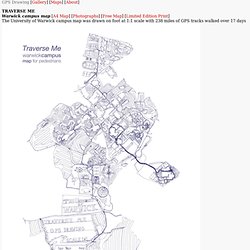 Traverse Me
GPS Drawing [Gallery] [Maps] [About] TRAVERSE ME Warwick campus map [A4 Map] [Photographs] [Free Map] [Limited Edition Print] The University of Warwick campus map was drawn on foot at 1:1 scale with 238 miles of GPS tracks walked over 17 days 1:5 000 Scale 20"x30" Limited Edition Prints are available for £95 from the Mead Gallery