Web docu etc...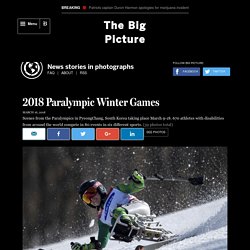 The winners have been named in the 2013 National Geographic Photography contest. As a leader in capturing our world through brilliant imagery, National Geographic sets the standard for photographic excellence. Professional photographers and amateur photo enthusiasts from over 150 countries submitted more than 7000 entries. Photographs were entered in three categories: people, places and nature. The competition was judged on creativity and photographic quality by a panel of experts comprising of National Geographic magazine Senior Photo Editor Susan Welchman; and documentary photographers Stephanie Sinclair and Ed Kashi. View the winning images and honorable mentions here.
quand on se donne le temps ... by guillaume May 27
Slideshow | Battlespace
GC Photography
World Without Oil :: Document Your Life In The New Reality
Webdocs en vrac « La liberté tranquille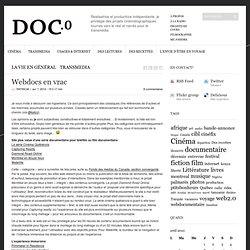 Je vous invite à découvrir ces hyperliens. Ce sont principalement des classiques (lire références de d'autres et les miennes) accumulés sur plusieurs années. Classés selon un référencement qui fait son bonhomme de chemin (via @katciz). Les opinions au je sont subjectives, constructives et totalement évolutives…. Et évidemment, la liste est loin d'être exhaustive. Soyez bien généreux de me pointer d'autres projets!
Les coulisses de Prison Valley, par David Dufresne