Web docu etc...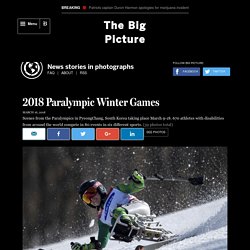 Charlie Haughey was drafted into the US Army in October of 1967. He was 24, and had been in college in Michigan before running out of money and quitting school to work in a sheet metal factory. The draft notice meant that he was to serve a tour of duty in Vietnam, designated a rifleman, the basic field position in the Army. After 63 days in Vietnam, he was made a photographer, shooting photographs for the Army and US newspapers, with these instructions from the Colonel: "You are not a combat photographer. This is a morale operation. If I see pictures of my guys in papers, doing their jobs with honor, then you can do what you like in Vietnam."
rafaella il y a 185 semaines beaucoup de reactions ne montrent aucune compassion pour les detenus. Comment esperez-vous les reinserer, si vous les deshumanisez ? Quiconque defend avec bonne conscience ce systeme inique et pervers avoue simplement qu'il ne croit pas a la reinsertion. Le mieux, ce serait encore quils disparaissent pour de bon, ces detenus: pas de peine de mort, ah non, soyons eclaires, mais des peines incompressibles, l'enfermement a vie, la mort a petit feu, en vase clos.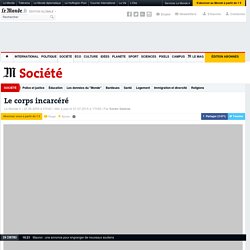 quand on se donne le temps ... by guillaume May 27
Slideshow | Battlespace
GC Photography
World Without Oil :: Document Your Life In The New Reality
Africascopie - Blog LeMonde.fr
Webreportage en Haïti: valeurs ajoutées du rich media structuré
A la question souvent posée: "Quelle différence entre multimédia et rich media? , la meilleure réponse est actuellement: "Allez voir, lire et écouter le webreportage de Jean Abbiateci et Julien Tack sur la route de la faim en Haïti ." Le projet de ces deux jeunes journalistes entrepreneurs avait inspiré une note admirative dans ce blog en novembre 2008.
Webdocs en vrac « La liberté tranquille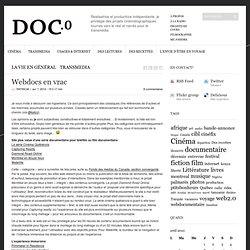 Je vous invite à découvrir ces hyperliens. Ce sont principalement des classiques (lire références de d'autres et les miennes) accumulés sur plusieurs années. Classés selon un référencement qui fait son bonhomme de chemin (via @katciz ). Les opinions au je sont subjectives , constructives et totalement évolutives …. Et évidemment, la liste est loin d'être exhaustive. Soyez bien généreux de me pointer d'autres projets!
Les coulisses de Prison Valley, par David Dufresne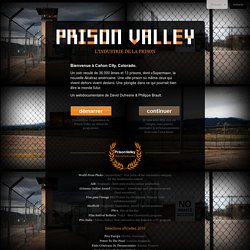 Les éléments du débat sur Supermax 53 messages Je suis d'accord avec JohnJohn Kirch par pommard le 9 déc. 2011 à 13:40