Agences d'auteurs and C°
Le bar Floréal.photographie. Magnum Photos. Magnum Photos is a photographic cooperative of great diversity and distinction owned by its photographer members.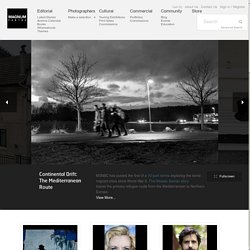 With powerful individual vision, Magnum photographers chronicle the world and interpret its peoples, events, issues and personalities. The Magnum Photos library is a living archive updated daily with new work from across the globe. You may search or browse our 500,000+ images which are available online for licensing in a variety of formats. Carl De Keyzer. The Photographers of Magnum Photos - Robert Capa, Henri Cartier- Brooklyn Gang. Afrique in Visu. Afrique in Visu - RDV du mois. Tendance Floue, collectif de photographes. Photographes :: Tendance Floue. Flore-Aël Surun :: Tendance Floue.
Viva, une alternative à Magnum? Alain Dagbert, Martine Franck, Hervé Gloaguen, François Hers, Richard Kalvar, Jean Lattès, Guy Le Querrec et Claude Raymond-Dityvon sont les huit membres fondateurs de l'agence Viva.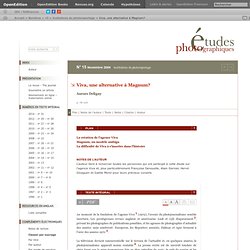 Look cesse de paraître en 1971. Life s'interrompt en 1972, pour reparaître en 1978 sous la forme d'un mensuel. Agence photographique MYOP. VU'. Gaël TURINE. Unnamed. Stories In October 2011, Africa Ship (a former ferry that was used in Denmark and that was transformed to become the biggest hospital-ship in the world) puts in at the harbour of Freetown, capital of Sierra Leone.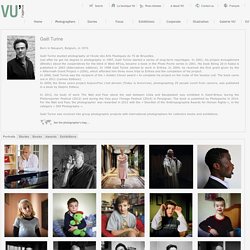 This 16500-ton vessel goes from one African harbor to another for periods from 6 to 9 months. The lower decks of the ship have been converted into a hospital, with six operating rooms, 78 beds, and an intensive care unit. Unnamed. Unnamed.
---