Diseño
Diseño interior
Diseño grafico. Core77 / industrial design magazine + resource / home. Materialicious. MoCo Loco - Modern contemporary design & architecture. Print & pattern. Loft 24/7 | Miss Design - StumbleUpon. Miss, miss design, miss-design, missdesign, design, illustration, interior, interior design, style interior, interior old style, workspace, workplace, creative workspace, veranda, garden, balcony, exterior, photography, studio, 3d, typography, blog, person, architecture, arts, creative, layout, design studio, inspire, inspiration, technology, resources, tools, internet tools, discussions, bridal bouquet, font, free font, digital art, logo, logotype, typographic design, tutorial, tutorials, icon, icon tutorial, how to, industrial design, camera lens, canon, nikon, pentax, olympus, books, bookshelves, cupboard, chair, unique style, unique design, unique interior, before and after, benchmark.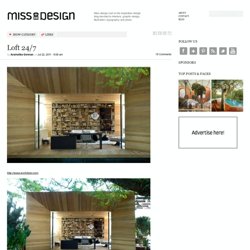 Unhappy Hipsters. In the evenings, they'd shine a light over the glass panel, giggling at the shadows as mother darted around in her subterranean cell.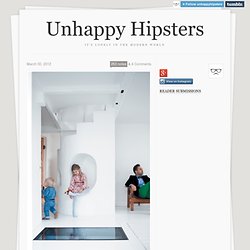 (Photo: Jonas Bjerre-Polsen; Dwell) Filed under Case Study 73: Sassy Pants Their overzealous parenting style extended to all aspects of their Montessori curriculum; for this week's lesson on duality, they renovated the home accordingly. Yanko Design - Modern Industrial Design News. Designklub. Style-files.com. Daily Icon. Blog Esprit-Design : Tendance Design / Deco. Design resource - DesignAddict.
---