Diseño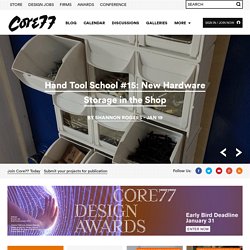 Posted by Kat Bauman | 4 Apr 2014 | Comments (0) "Shape" is a fun animated exploration of what design can mean and how it shapes our experiences. It's the heart of a project by PIVOT Dublin that has grown over the last few years to include an informative website, educational program and outreach campaign.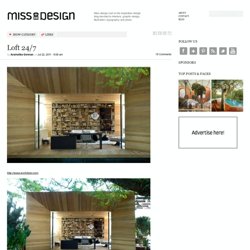 miss, miss design, miss-design, missdesign, design, illustration, interior, interior design, style interior, interior old style, workspace, workplace, creative workspace, veranda, garden, balcony, exterior, photography, studio, 3d, typography, blog, person, architecture, arts, creative, layout, design studio, inspire, inspiration, technology, resources, tools, internet tools, discussions, bridal bouquet, font, free font, digital art, logo, logotype, typographic design, tutorial, tutorials, icon, icon tutorial, how to, industrial design, camera lens, canon, nikon, pentax, olympus, books, bookshelves, cupboard, chair, unique style, unique design, unique interior, before and after, benchmark
In the evenings, they'd shine a light over the glass panel, giggling at the shadows as mother darted around in her subterranean cell. (Photo: Jonas Bjerre-Polsen; Dwell) Filed under Case Study 73: Sassy Pants Their overzealous parenting style extended to all aspects of their Montessori curriculum; for this week's lesson on duality, they renovated the home accordingly.
Unhappy Hipsters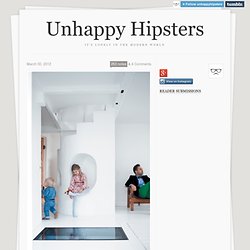 Ever wonder why there are different glasses for different wines? The idea is that each wine deserves its own type of glass to enhance its unique flavor, aroma and color. It's an often overlooked part of the experience that every vino-enthusiast has come to appreciate.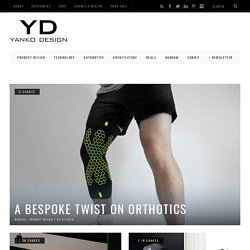 Vases by Decha Archjananun February 13th, 2012 The vase deconstructed by student Decha Archjananun.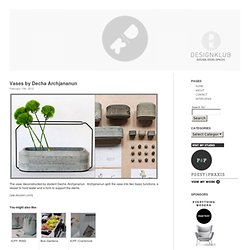 This laid-back wood-clad bungalow on Cape Town's Bakoven beach oozes seaside style. The lucky owners are Cathy, Mike and their three children. A lover of bargain finds, the resourceful Cathy did the interiors herself. 'A well-known interior designer once came up from the beach and had a look, and his advice has always stuck with me – he said that the painting was outside the window and that whatever happened inside shouldn't compete with it,' she recalls. Continue reading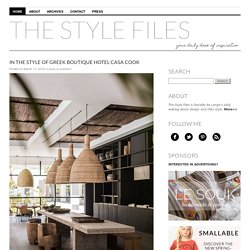 House for a Photographer by Hyde+Hyde Architects The dramatic site within an isolated, disused quarry on the edge of the Brecon National Park demanded an architectural intervention of elegant simplicity. With a modest budget and to counter the construction complexities associated with touching the quarry walls, we developed an object building suspended within the basin – collecting light and focusing on distant views like a camera Obscura. We chose to 'touch the ground lightly' to heighten the spatial drama and tension between an isolated pure form and the static noise of the exposed rock face. The new home will be constructed of in-situ concrete for the first floor cantilever slab.