Ableton live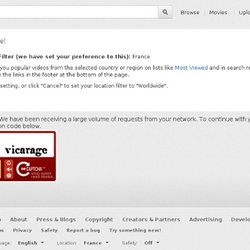 Welcome to YouTube! The location filter shows you popular videos from the selected country or region on lists like Most Viewed and in search results.To change your location filter, please use the links in the footer at the bottom of the page. Click "OK" to accept this setting, or click "Cancel" to set your location filter to "Worldwide". The location filter shows you popular videos from the selected country or region on lists like Most Viewed and in search results. To change your country filter, please use the links in the footer at the bottom of the page. Sorry for the interruption.
Broadcast Yourself
Ableton Live: FX Vocal Stutter
Ableton Live: Loop control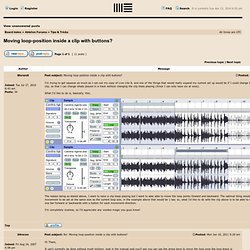 Forum • View topic - Moving loop-position inside a clip with buttons?
Hi There, It can't currently be done without much trickery, look in the manual and you'll see you can use the arrow keys to move the loop once the loop brace is selected, sadly you can't key map or midi map the loop brace so you need some form of software that will take a midi message, focus on a track, focus on the clip, move the mouse to the loop brace, click on it and use an arrow key.... If this is an essential part of your requirements then you should look into control_surfaces, there's plenty of stuff out there that might be useful, Hanz_Petrov and WillJMarshall do excellent work.... Or you could invest in Max4Live, i've got a scene on my launchpad that i can use to set a 1,2,4 or 8 bar loop on any of the clips playing within the control box of the Launchpad or APC40, i can then double or halve them in length and move them backwards or forwards, either by a bar at a time or by their length as you're looking to do....
La 50ème édition de notre tendre et adorée Boombox Playlist est arrivée. Sombre, deep et puissante, voilà quelques qualificatifs qui résument assez bien la sélection. Pour cette Boombox #50, difficile de commencer autrement qu'avec le – sublime – dernier EP d'un de nos label favoris : Steyoyoke. C'est l'artiste brésilienne BLANCAh, dernière recrue de la maison, […] Read More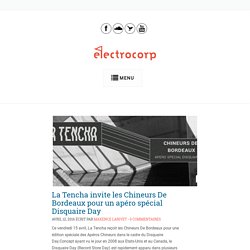 Remix Competition: Bart&Baker - Via Con Me (Allez Viens)
VST plugins are generally run within a Digital Audio Workstation, providing the host application with additional functionality. Most VST plugins can be classified as either instruments (VSTi) or effects, although other categories exist. VST plugins generally provide a custom GUI, displaying controls similar to the physical switches and knobs on audio hardware. Some (often older) plugins rely on the host application for their UI. There are 3 types of VST plug-in; VSt instruments, VST effects and VST MIDI effects.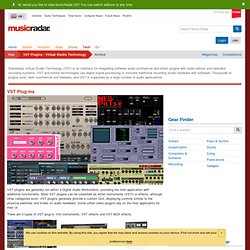 VST Plugins - Virtual Studio Technology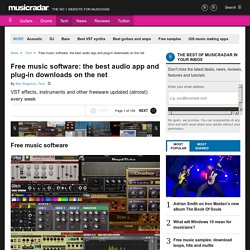 Free music software: the best audio app and plug-in downloads on the net | Free music software
This is a constantly updated collection of free music software downloads - the best VST effects/instruments, other plug-ins and freeware apps on the net. Assembled from three years of (almost) weekly round-ups, here you'll find everything from virtual synths, EQ, compression and distortion effects to playable desk fans and meowing instruments - all 100% free. If you've got a new free music software release, make sure you let us know about it by emailing musicradar.pressreleases@futurenet.com with all the details. Or, if you spot any out-of-date links or lapsed freebies, just ask, and we'll remove them.
BackMan ~ All Free VST - Best Free Vst
Reverses incoming audio signal in sync (it will follow host BPM). This plugin is specially useful on live gigs to make that "back spin" effect DJs usually does. Features: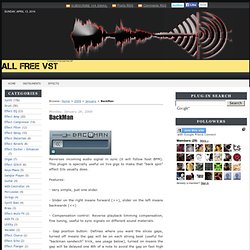 Forum MAM (MAO-ABLETON LIVE-MASTERING)
Ableton Treats: Creative Diversity — 5 Live Packs Ableton are back one again with a sweet treat: Creative Diversity — 5 Live Packs containing 1.5GB of sounds from international Ableton artists. File Under: News | No Comments »
News | Ableton Life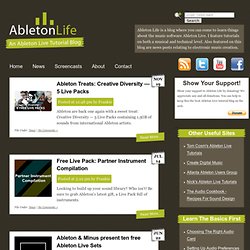 Electronic Music Production, SonicTransfer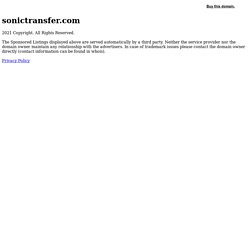 VST, Plugin, Free, Mixing, Frequency, Spectral Analysis. It is often extremely useful to see the frequency spectrum of your individual tracks and your final song. For example, you may want to see if your bass is dipping into the same frequencies as your kick drum.
Macintosh Music Software: Plugins VST, Free
DJ FRANCE - Liste des meilleurs VST gratuits !
Couple Of Guidelines On Mixing Electronic Music | How To Make Electronic Music
Mixing isn't something that can be learned by overnight. I've been making electronic music over 10 years now and even though I can make decent sounding tracks, I still feel that I have a lot to learn. However it's not rocket science either and anyone CAN learn to mix. You just need a tad of a patience and decent monitors or headphones.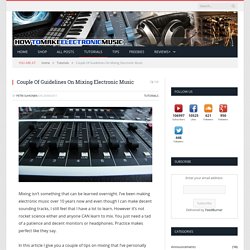 Mastering is the final step in music production. It's a process of improving the sound quality of your song (if possible and/or needed) with the aid of such tools as equalizer, compressor, limiter, stereo enhancer, etc. It's also preparing a song for the proper medium. After mastering, your song should be ready to go public.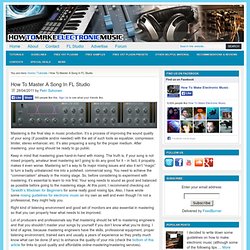 How To Master A Song In FL Studio | How To Make Electronic Music
Les automations dans Live sont par défaut exclusivement enregistrables depuis le mode Arrangement.Voici comment en mode Session on peut détourner les signaux MIDI CC (Controleurs Continus) de vos différentes commandes MIDI hardware pour enregistrer simultanément leur modulation dans des dummy clips (clips « fantômes ») qui vous permettent ensuite de reproduire le signal de modulation MIDI CC, de le boucler, de l'éditer, etc. sans les restrictions traditionnelles des enveloppes de clips. La modulation MIDI CC dans Live est une technique qui décuple les possibilités du logiciels car on pourra se constituer autant de dummy clips qu'on souhaite de maps d'automations.. Vous pouvez ainsi séquencer vos effets en live , enregistrer les combinaisons qui vous plaisent pour les ressortir quand bon vous semble, bref les possibilités sont nombreuses et si vous maîtrisez la notion de dummy clips vous allez accroître considérablement vos compétences pour le live.
[Ableton] Clips de modulation MIDI CC - Samplestation