Software
There are a variety of ways you can enhance your application with WebDAV access which we will be going into in a latter part of the WebDAV series. For now we will show you how to create a basic online network drive using WebDAV via Milton, a Java WebDAV Server library. Example We will write the logic to create a network drive containing just one file, scratchpad.txt, which can be modified at will from any location where the drive is mounted.
How To Write A Dead-Simple Online Network Drive using Java & WebDAV | North Concepts
Source Analysis Diagram « Byte Source Code « Java Products
What is Cappuccino?
Web Framework - Learn About Cappuccino and Objective-J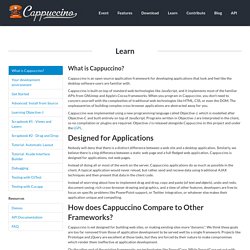 Caucho Resin : Reliable, Open-Source Application Server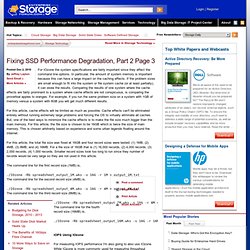 Fixing SSD Performance Degradation, Part 2: Page 3
For IOzone the system specifications are fairly important since they affect the command line options. In particular, the amount of system memory is important because this can have a large impact on the caching effects. If the problem sizes are small enough to fit into the system or file system cache (or at least partially), it can skew the results. Comparing the results of one system where the cache effects are fairly prominent to a system where cache effects are not conspicuous, is comparing the proverbial apples to oranges. For example, if you run the same problem size on a system with 1GB of memory versus a system with 8GB you will get much different results.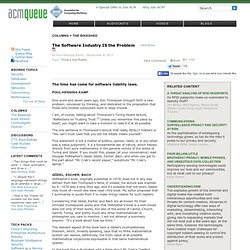 The Software Industry IS the Problem
Poul-Henning Kamp One score and seven years ago, Ken Thompson brought forth a new problem, conceived by thinking, and dedicated to the proposition that those who trusted computers were in deep trouble. I am, of course, talking about Thompson's Turing Award lecture, "Reflections on Trusting Trust."2 Unless you remember this piece by heart, you might want to take a moment to read it if at all possible. The one sentence in Thompson's lecture that really, REALLY matters is: "You can't trust code that you did not totally create yourself." This statement is not a matter of politics, opinion, taste, or in any other way a value judgment; it is a fundamental law of nature, which follows directly from pure mathematics in the general vicinity of the works of Turing and Gödel. If you doubt this, please (at your convenience) read Douglas Hofstadter's classic Gödel, Escher, Bach, and when you get to the part about "Mr.
Dijkstra Demo
Algoritmo de dijkstra
dl.dropbox.com/u/33127/35539144-pnp12pt.pdf
PS_cache/arxiv/pdf/1011/1011.3944v2.pdf
flyway - The agile database migration framework for Java
Last updated Sep 7, 2007. Performance tuning your application code can be a difficult task because it requires that you obtain deep performance information about where your application code is spending its CPU cycles. Doing this within your application is nearly impossible, or at least cumbersome to maintain. For example, you could track your method response times by creating a PerformanceTuner class as follows: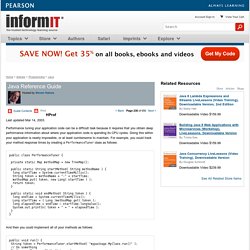 Java Reference Guide | HProf
WikiCode - WikiCode
www.sonatype.com/people/wp-content/uploads/2011/10/20110922v1TLBgc_top_ten_ways_to_improve_open_source_management.pdf
https://vaadin.com/download/book-of-vaadin/current/pdf/book-of-vaadin.pdf
www.cabinas.net/monografias/informatica/delitos_informaticos_ciberterrorismo.pdf