Supplies
SmartPak
Custom-Fitted, Handmade Horse Saddles, the Best for your Horse's Back
Resisting the trend toward cheaper production methods using foam rubber panels and plastic trees, saddles made by County Saddlery continue to be painstakingly handmade on our laminated beechwood trees, covered in the worlds finest leather, and flocked with pure wool to maximize your horses' comfort and fit. As one of the few saddlery companies in the world which actually make their own trees, County sets the industry standard in design and innovation. Our traditional methods take longer and require a higher degree of craftsmanship, but once you sit in a County saddle, we know you will agree that the results are clearly worth it.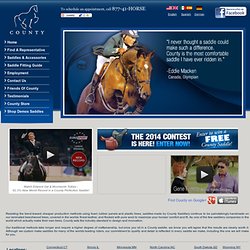 1stridingshop
United Vet Equine - Specializing in Equine Nutrition!
Do you have a passion for horses? Horse.com is your source for everything equine. From riding to care, a life dedicated to equine takes commitment, passion, and the proper mindset.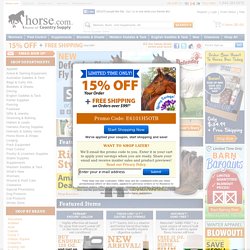 View the High Country Supply Rendezvous Special Catalogin PDF here! High Country Supply is proud to Have Sponsored Speakers and Events at the 2013"Back County Horsemen's Rendezvous,Norco, California 2013! High Country is sponsoring: A wide range of Speakers, including: Pat Peters Charli Chrissy Jill Stokes Corri Chase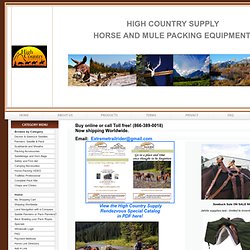 High Country Supply - Discount Horse and Mule Packing, Camping, and Hunting Equipment.