Sites
THN : The Hacker News: Cyber Crime
TokToMi (@gru_uik) sur Twitter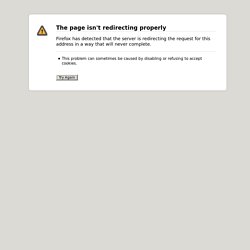 Derniers articles [Politique] Le Parti Pirate va faire reconnaître l'inconstitutionnalité du vote électronique L'élection des députés des Français de l'étranger a relancé le débat du vote électronique. Le Parti Pirate s'est toujours exprimé contre ces systèmes qui sont vulnérables à la fraude, et les très nombreux incidents et irrégularités du vote par Internet ont propulsé ce thème de campagne sur le devant de la scène.
Join Diaspora
La sélection de gru uik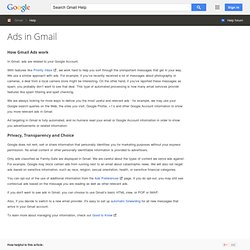 How Gmail Ads work In Gmail, ads are related to your Google Account. With features like Priority Inbox , we work hard to help you sort through the unimportant messages that get in your way. We use a similar approach with ads. For example, if you've recently received a lot of messages about photography or cameras, a deal from a local camera store might be interesting.
Ads in Gmail and your personal data - Gmail Help