Photograpy
Lighting Techniques 2 - Eve Hazelton on Vimeo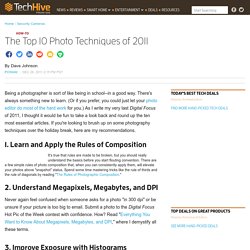 The Top 10 Photo Techniques of 2011
Being a photographer is sort of like being in school--in a good way. There's always something new to learn. (Or if you prefer, you could just let your photo editor do most of the hard work for you.) As I write my very last Digital Focus of 2011, I thought it would be fun to take a look back and round up the ten most essential articles. If you're looking to brush up on some photography techniques over the holiday break, here are my recommendations.
Robert Herman Photography
Dorothea Lange, a tribute
Happy February everyone! I am still planning on running more photo challenges via sh1ft.org photographic projects, but in the meantime I thought I would share the fun Instagram photo challenges that I've come across. Since I got my hands on an iPhone a few months ago, it's been fun to use Instagram as another way to connect with other people and now that there's more challenges, it's great to see people get creative with their photos.
projects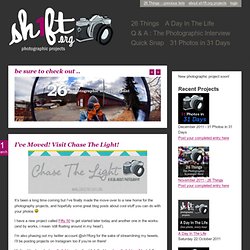 Street