Idées / Conseils
Andrew Beckwith » Design Freebie:Flat UI Elements PSD
I've recently seen amazing design that follows the current trend for 'flat design'. I've also produced an article showing some of my recent favourites – you can check it out here. Here's a PSD fo you to maybe use in your own project.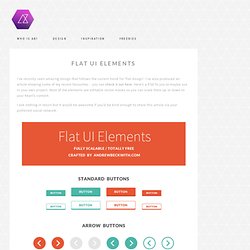 10 Sites de qualité pour trouver l'inspiration graphique
Advertisement There are many ways to design sign-up and log-in forms. Most designers are familiar with the conventional ways.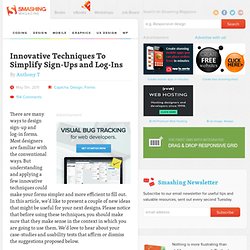 Innovative Techniques To Simplify Sign-Ups and Log-Ins - Smashing Magazine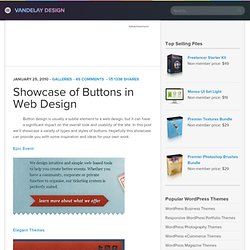 Button design is usually a subtle element to a web design, but it can have a significant impact on the overall look and usability of the site. In this post we'll showcase a variety of types and styles of buttons. Hopefully this showcase can provide you with some inspiration and ideas for your own work.
Showcase of Buttons in Web Design
20 listes pour Webdesigners