Healthy Eating
Healthy eating tip 1: Set yourself up for success To set yourself up for success, think about planning a healthy diet as a number of small, manageable steps rather than one big drastic change. If you approach the changes gradually and with commitment, you will have a healthy diet sooner than you think. Simplify. Instead of being overly concerned with counting calories or measuring portion sizes, think of your diet in terms of color, variety, and freshness.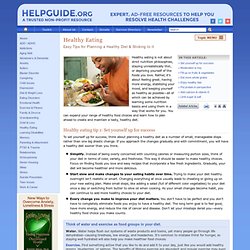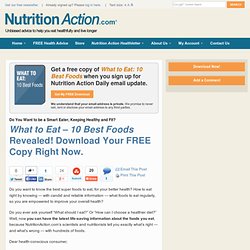 Do you want to know the best super foods to eat, for your better health?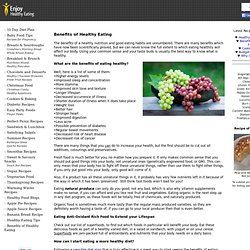 The benefits of a healthy nutrition and good eating habits are unnumbered.
The two keys to a healthy balanced diet are:
What is a healthy balanced diet? - Health questions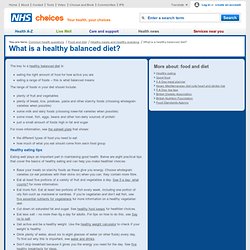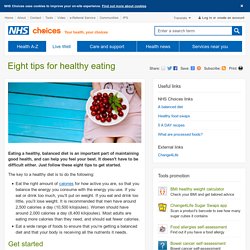 Eating a healthy, balanced diet is an important part of maintaining good health, and can help you feel your best. It doesn't have to be difficult either.