How To
Five Really Handy Google Command Line Tricks
Basic UNIX commands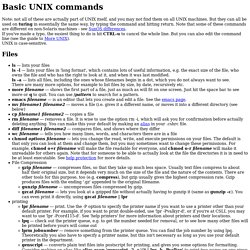 Note: not all of these are actually part of UNIX itself, and you may not find them on all UNIX machines. But they can all be used on turing in essentially the same way, by typing the command and hitting return.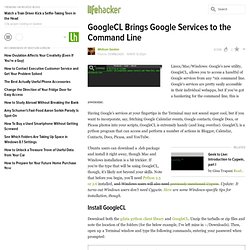 SExpand
GoogleCL Brings Google Services to the Command Line
SExpand Linux/Mac/Windows: Google's new utility, GoogleCL, allows you to access a handful of Google services from any *nix command line.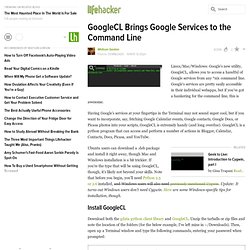 GoogleCL Brings Google Services to the Command Line
SExpand
Five Really Handy Google Command Line Tricks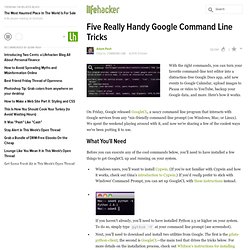 Securely Overwrite Files with a Built-in Command Line Trick
SExpand Google Voice is great, but it isn't an entirely free voice-over-internet service if you have to pay a phone bill to use it. With a few tweaks, though, you can make completely free internet phone calls with Google Voice.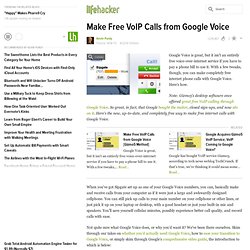 HOWTO: Free Calling with Google Voice - Google Voice Help
+ New .COMs $7.99/yr plus 18 cents/yr ICANN fee.
iPad phone calling « iPad equipment and software
How to avoid being prompted for phone # on iPad - Google Voice H
It's OK if you don't want to admit publicly that you were one of the 300,000 people to purchase an iPad on opening weekend, but here is a tip that will make your $499 worthwhile. And of course, this tip will also work towards wifi tethering any of your other laptops or mobile devices, but since the iPad needed some help, we thought we'd start there.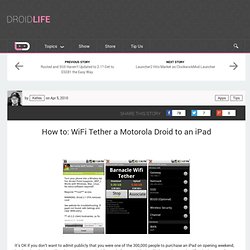 How to: WiFi Tether a Motorola Droid to an iPad - Droid Life: A
Make a Reverse Email Search with Free Web Tools
About 10 yrs ago I received an email claiming to be from Evel Knievel [en.wikipedia.org] confirming a booking and daily rate.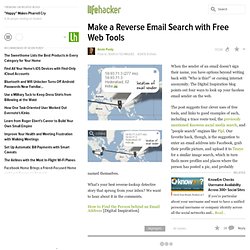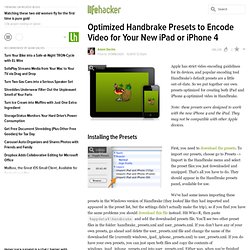 Optimized Handbrake Presets to Encode Video for Your New iPad or
SExpand
23 Tips For Buying the Best HDTV
Rate This i Now that the long awaited 2.1 update for the Droid has hit, are you bored with it already?
How To Root Your 2.1 Droid