Spēles
Images - Io Game
The International House of Mojo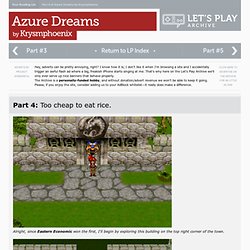 Part 4: Too cheap to eat rice. Alright, since Eastern Economic won the first, I'll begin by exploring this building on the top right corner of the town.
Azure Dreams Part #4 - Too cheap to eat rice.
The Whispered World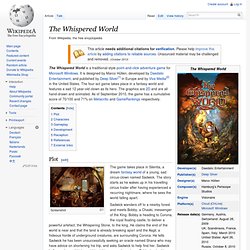 The Whispered World is a traditional-style point-and-click adventure game for Microsoft Windows. It is designed by Marco Hüllen, developed by Daedalic Entertainment, and published by Deep Silver[1] in Europe and by Viva Media[2] in the United States.
FOLLOWING its success with PC adventure gamers, So Blonde is heading to Wii and DS, courtesy of Lace Mamba Global. The publisher is well-known in the niche PC point-and-click game market with titles such as Black Mirror II, Ghost Pirates of Vooju Island plus its upcoming Xbox 360 debut Gray Matter.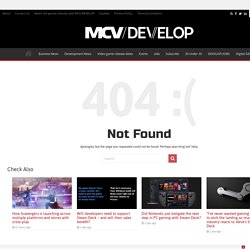 So Blonde | games industry | MCV
The Themes image - Cube-Land Game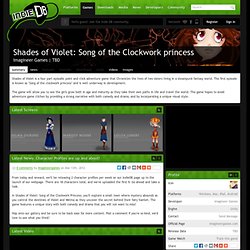 Shades of Violet: Song of the Clockwork princess Windows, Mac, iPad, Android game
by imagineergames on Mar 13th, 2012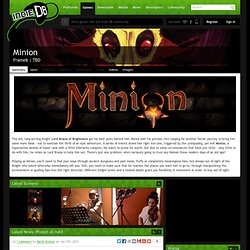 by Darth.Hunter on Jun 7th, 2013 When you start developing games as part of your game design studies, you have many benefits. First of all, timing is not as crucial as in a commercial production.
Minion Windows game
Today I spend a lot of time working on different female heads and textures. I've made 3 different hair / head Types and for each one only one texture (there will be more later)of whom those two variations are finished yet and the third one is curently a WIP. Please note that the facial textures on the screenshot aren't final, and that I haven't applied the Animations and scripts yet.
Female Characters Front image - Loot It! Game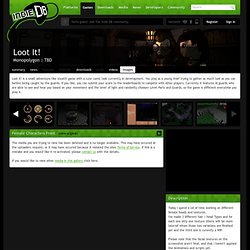 Against the Wall - Forest image
Latest Hell2 Screenshots image - Party of Sin Game
Reprisal game dev diary: Archive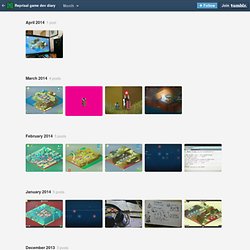 Green light promotion post mortem
Oh, good!
Maniac Mansion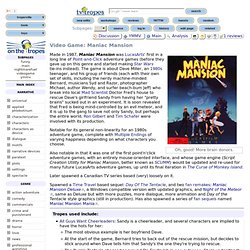 Overstrike - Official Reveal Trailer E3 2011
Cadillacs and Dinosaurs Download - Games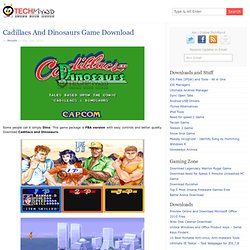 Some people call it simply Dino. This game package is FBA version with easy controls and better quality.
GhostX Game Review
GhostX is a unique, fast-paced, 3D sci-fi MMORPG set in a dystopian future. The game markets itself as a 'Metro Action RPG' and that description is actually dead on, as the game is set in an Urban Metro environment where players have fight against evil demons in mostly instanced environments.
Black Prophecy Game Review
Black Prophecy is a 3D sci-fi MMORPG where players control space ships and explore the stars. Black Prophecy boasts fast paced, real-time combat and high end graphics.
Global Agenda Game Review
Global Agenda delivers intense fast paced combat that is sure to satisfy its players.
WarStory Game Review
WarStory – Europe in Flames is a 2D browser based strategy MMO set during World War 2.
Neo Geo Endings
3 Count Bout -Contributed by NPI, Jacquismo - (New)
Gene Troopers Free Download Pc Game Full Version
Steam Announcement - Rochard Release Trailer
Stealth Bastard Images on PC
meat puppet game
Top 20 Best Doujin Shmups
The Video Game Critic's Dreamcast Reviews F-L
BigBangBlitz's Channel
Light Bringer Cisty Nomiss part 1 of 5
Criminally overlooked games #4: The Outfoxies
Golden Axe: RoDA Arcade Co-op Pt 2
If you've got a sense of humor, open arms for a fun battle system, and a bit of a perverted side, it's really going to be hard not to love Endless Frontier. It's something of a meta-game that takes obvious pot shots at traditional, Japanese RPGs, and to that end, it's almost perfect, top to bottom. The fact that the game comes complete with a really addictive battle system is simply gravy.
Super Robot Taisen OG Saga: Endless Frontier - DS review at Thunderbolt Games
Rusty Hearts: Natasha (Female version of Dante?) - Developer Diary
B-17 Flying Fortress: The Mighty 8th Screenshots, B-17 Flying Fortress: The Mighty 8th Pictures
Genre: Car / motorcycle combat
Genre: Scrolling shoot 'em up
Stellar Impact Windows game
Battle Tiers Invasion Windows game
Videos & Audio - Celestial Impact
Videos & Audio - M.A.R.S. - a ridiculous shooter
Unlimited battlefield space video - Commander
Play Discount Mayonnaise
Page de démarrage | The Settlers Online
Dungeon Overlord on Facebook