Education
Half Yearly Exams 2011 - 2012
The World Puzzle Federation | WPF
"I stumbled upon your fun interactive geography games from a link on the Massachusetts Geographic Alliance Website. Since then, your games have become quite a hit with my competitive colleagues!" --Candice Gomes, Education Outreach Coordinator, Boston Public Library (Sheppard Software's geography games were featured in the Boston Public Library's 2006 Exhibition on Mapping) "Terrific online educational games, especially geography." --Dallas Children's Museum First, let me say I love your website!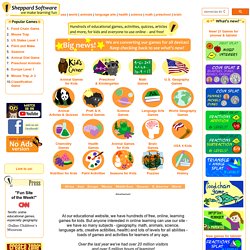 Vistaprint - Business Cards - Full Colour Printing - Digital Printing Company | Vistaprint
MATSEC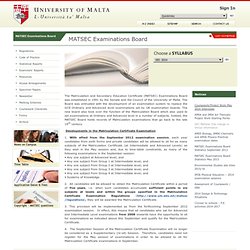 The Matriculation and Secondary Education Certificate (MATSEC) Examinations Board was established in 1991 by the Senate and the Council of the University of Malta. The Board was entrusted with the development of an examination system to replace the GCE Ordinary and Advanced level examinations set by UK examination boards. The new board also took over the function of the Matriculation Board which also used to set examinations at Ordinary and Advanced level in a number of subjects.