Maitenence
Measure Wi-Fi Signal Strength inSSIDer for Home helps you measure the signal strength and estimate the performance of your Wi-Fi in various locations. See how walls, stairways, and doors affect your wireless network coverage. Pick a Better Channel for Your Wi-Fi All Wi-Fi access points must share channels with other networks in the environment. Too many networks sharing or overlapping a channel can slow down the performance of all Wi-Fi networks on that channel. inSSIDer for Home – Personal Only helps you determine the best channel for your Wi-Fi. Make Sure Your Wi-Fi is Secure inSSIDer for Home will help you determine which security setting your Wi-Fi is using, reducing the risk of unauthorized access into your home network.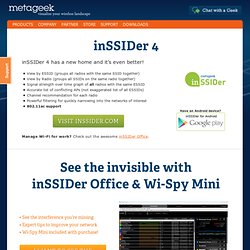 Free WiFi scanner
Free Uninstaller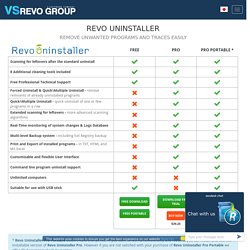 Revo Uninstaller Free is fully compatible with 32-bit versions of Windows XP, Windows Vista, Windows 7, Windows 8 and Windows Server
Free BackUp
Free File Recovery
Free Packet Route Tracer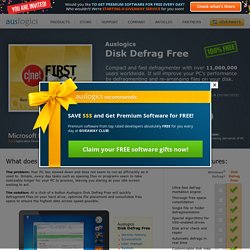 Free Disk Defrag
Founded in 2008, Auslogics has built a strong reputation through its dedication to developing effective PC maintenance and optimization solutions. The quality of its products is recognized by major IT industry players such as Intel and Microsoft and highly rated by the world-renowned IT experts. Together with our respected partners, among which you'll find such names as Sony Vaio, AVG and Bitdefender, we keep working hard to meet the ever increasing demands of Microsoft Windows users around the world.
Free Registry Cleaner