Maitenence
Free WiFi scanner
Free Uninstaller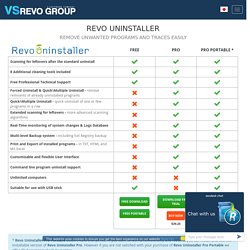 Revo Uninstaller Free is fully compatible with 32-bit versions of Windows XP, Windows Vista, Windows 7, Windows 8 and Windows Server Revo Uninstaller Free support the followinglanguages: Albanian, Arabic, Armenian, Azerbaijani, Belarusian, Bulgarian, Catalan, Chinese (Simplified, Traditional), Croatian, Chuvash, Czech, Danish, Dutch, English, Estonian, Farsi, Finnish, French, German, Hebrew, Hellenic, Hungarian, Indonesian, Italian, Japanese, Korean, Kurdish, Lithuanian, Macedonian,Norwegian, Polish, Portuguese, Portuguese-Brazil, Romanian, Russian, Serbian, Slovak, Slovenian, Spanish, Swedish, Thai, Turkish, Ukrainian, Vietnamese
Free BackUp
The Undelete Recovery module focuses on recovering deleted files and folders. By using Undelete Recovery module, you could recover deleted files emptied from the Windows Recycle Bin and even files deleted by using SHIFT+DELETE key. Undelete Recovery module supports FAT12, FAT16, FAT32, VFAT, NTFS and NTFS file systems. It also supports hard disks, flash drives, memory sticks, memory cards and flash cards.
Free File Recovery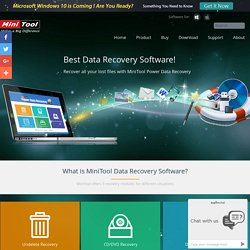 Core features: 3d traceroute display: multiple graphics modification options statistics window: min, max, average, standard deviation and history window with destination ping time as list: the usual data view with lots of features long period Ping and HTTP monitor Whois query: everything with only one click record and playback: record any trace and playback step by step build in browser: and the browser is already built in. ASN inspector NSLookup: with UDP and TCP. And zone transfer capability.
Free Packet Route Tracer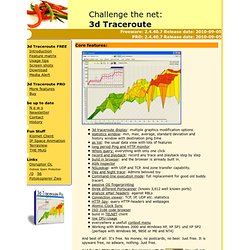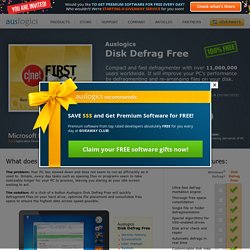 Free Disk Defrag
Founded in 2008, Auslogics has built a strong reputation through its dedication to developing effective PC maintenance and optimization solutions. The quality of its products is recognized by major IT industry players such as Intel and Microsoft and highly rated by the world-renowned IT experts. Together with our respected partners, among which you'll find such names as Sony Vaio, AVG and Bitdefender, we keep working hard to meet the ever increasing demands of Microsoft Windows users around the world.
Free Registry Cleaner