Stumbleupon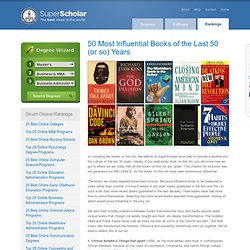 In compiling the books on this list, the editors at SuperScholar have tried to provide a window into the culture of the last 50 years. Ideally, if you read every book on this list, you will know how we got to where we are today. Not all the books on this list are "great."
15 Bizarre Buildings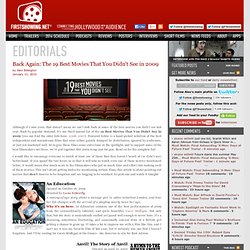 by Alex Billington January 21, 2010 Although it's now 2010, that doesn't mean we can't look back at some of the best movies you didn't see last year.
Back Again: The 19 Best Movies That You Didn't See in 2009 « ...
Boy, I didn't know what I was getting myself into when I started this.