Brewing
If you want the secret to consistently delicious beer, have a look inside the mouths of our brewers and brewmasters.
The Big Rock Brewery | Big Rock Beer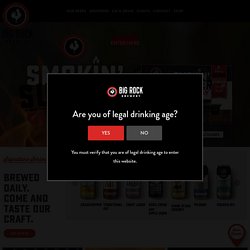 Public release date: 15-Feb-2012 [ Print | E-mail
Prions play powerful role in the survival and evolution of wild yeast strains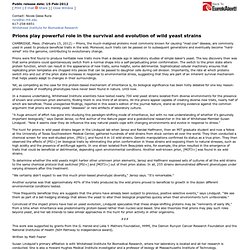 4EFE (JPEG Image, 1600 × 2395 pixels)
The WineMaking Pages - HomeBrew and wine making
Kheedim Oh, a.k.a. DJ O, had a craving for kimchi, so he decided to build a spicy pickled cabbage empire. December 14, 2011
How One Entrepreneur Went From Mixing Beats To Making Kimchi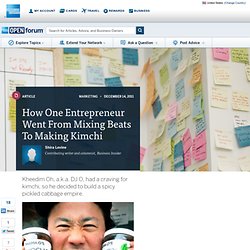 How to Make Beer (Cheaply, Simply): Step-By-Step Guide
Making a mash is not always necessary--you can brew a perfectly good lager or ale with prepackaged malt extract. But for this recipe, we're going all out, with an all-grain beer-- we extract the sugars from the grain ourselves. The recipe we're following is for a beer in the Belgian white or "wit" sytle.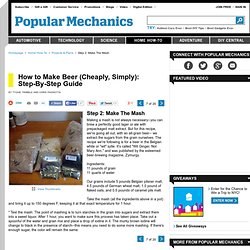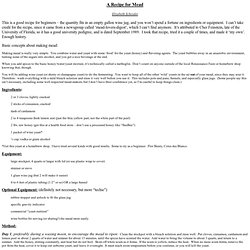 A Recipe for Mead Elizabeth Scheyder This is a good recipe for beginners – the quantity fits in an empty gallon wine jug, and you won't spend a fortune on ingredients or equipment.
Most Expensive (And Disturbing) Beer In The World? | Dizzy Dee
Not only is this the most expensive beer, but also the strongest – and most disturbing.
The Rules of a Gentleman
Southampton, Massachusetts – Official Website
Destinations
Blog Archive » So, you want to become a Brewmaster?
Think you have what it takes to be a brewmaster?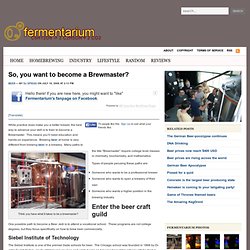 Consumer Innovation on Facebook, Mobile and the Web | Bulbstorm
microbrewery junior creek brewing company 9
Cemcorp Canada - Engineering Excellence
How to Start a Microbrewery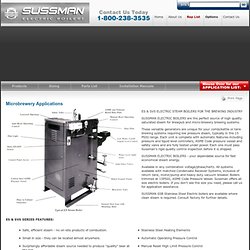 SUSSMAN ELECTRIC BOILERS are the perfect source of high quality saturated steam for brewpub and micro-brewery brewing systems. These versatile generators are unique for your combi/kettle or tank brewing systems requiring low pressure steam, typically in the 15 PSIG range.
Microbrewery Applications | Sussman Electric Boilers