Sweetcron
[Sweetcron] New plugins: Hulu, Del.icio.us, Google Reader - Matt. First of all, thank you to YongFook for this awesome piece of software.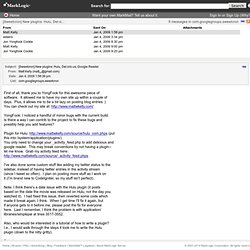 It allowed me to have my own site up within a couple of days. Plus, it allows me to be a bit lazy on posting blog entries :) You can check out my site at: YongFook: I noticed a handful of minor bugs with the current build. SweetCron Reviews and Resources Roundup. So I missed the boat on the SweetCron launch because I was in a boat in the Caribbean on vacation.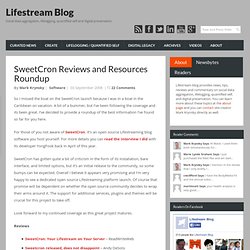 A bit of a bummer, but I've been following the coverage and its been great. I've decided to provide a roundup of the best information I've found so far for you here. For those of you not aware of SweetCron. It's an open source Lifestreaming blog software you host yourself.
---