Strategy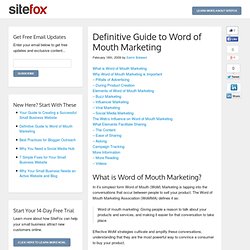 February 16th, 2009 by Samir Balwani
Definitive Guide to Word of Mouth Marketing - Left The Box
Social Media Strategy Framework | Intersection Marketing Blog
Intersection Digital Marketing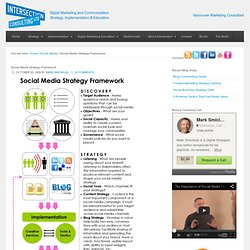 One of the top 10 questions in social media marketing asked is "How do we kick start our community?" This post aims at providing some resources for brands that are preparing their community strategy. The old adage of the field of dreams isn't true -if you build it–they won't neccesarily come.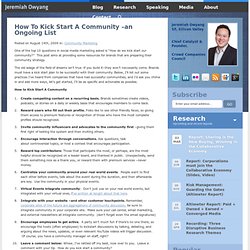 How To Kick Start A Community –an Ongoing List « Web Strategy by
Creating Social Media Outposts - louisgray.com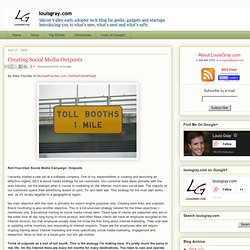 By Mike Fruchter of MichaelFruchter.com (Twitter/FriendFeed) Roll-Your-Own Social Media Campaign: Outposts I recently started a new job at a software company.
At 10:15 pm I discovered that I had not brought a Macbook power supply on the trip. I was in a hotel on Coronado Island, and early the next morning I was flying to an aircraft carrier off San Diego for an overnight visit. I doubted that the carrier had Macbook power supplies laying around, so I was in trouble. I posted a message to Twitter that I was in this predicament, and within ten minutes, five people offered to bring me a power supply.
Looking for Mr. Goodtweet: How to Pick