Stock
Analytics Company Mines Twitter for Stock Picks. Twitter can provide a wealth of information for investors – but it can be difficult to figure out the difference between what's worth paying attention to, and what's just chatter.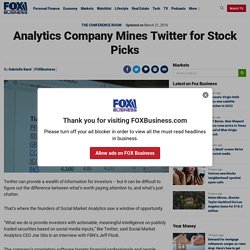 That's where the founders of Social Market Analytics saw a window of opportunity. "What we do is provide investors with actionable, meaningful intelligence on publicly traded securities based on social media inputs," like Twitter, said Social Market Analytics CEO Joe Gits in an interview with FBN's Jeff Flock.
25 Free Stock Photo Sites. When I began the research for this article, I knew of only a handful of free stock photography sites.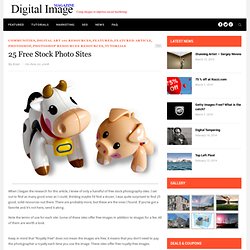 I set out to find as many good ones as I could, thinking maybe I'd find a dozen. I was quite surprised to find 25 good, solid resources out there. There are probably more, but these are the ones I found. Everystockphoto - searching free photos. Public domain image resources. Public domain image resources is a copy of the master Wikipedia page at Meta, which lists a number of sources of public domain images on the Web.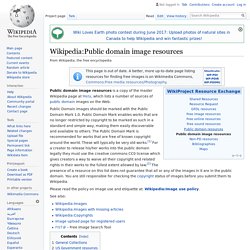 The presence of a resource on this list does not guarantee that all or any of the images in it are in the public domain. You are still responsible for checking the copyright status of images before you submit them to Wikipedia.
---