Roi
Calling foul on bogus Social Media experts. Again. « The BrandBu. Part 1: Return on Incompetence Here's a flash of obvious: When most of us don't know how to do something, we typically know that we don't know how to do it.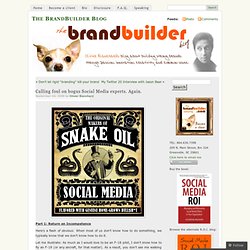 Let me illustrate: As much as I would love to be an F-18 pilot, I don't know how to fly an F-18 (or any aircraft, for that matter). HOW TO: Measure Social Media ROI. Olivier Blanchard Basics Of Social Media Roi Defining Clear Goals As a standard formula, ROI is pretty basic, ROI = (X - Y) / Y, where X is your final value and Y is your starting value.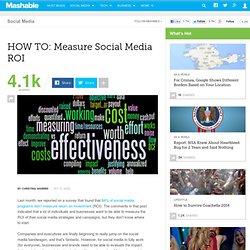 In other words, if you invest $5 and get back $20, your ROI is (20 - 5) / 5 = 3 times your initial investment. Introducing Conversation Impact - Social Media Measurement for M.
---