Money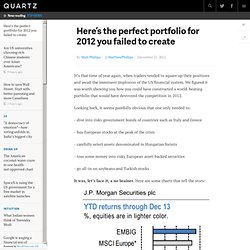 It's that time of year again, when traders tended to square up their positions and await the imminent implosion of the US financial system. We figured it was worth showing you how you could have constructed a world-beating portfolio that would have destroyed the competition in 2012. Looking back, it seems painfully obvious that one only needed to:
Here's the perfect portfolio for 2012 you failed to create
Money currency bands - Bank Wrappers - Cash Counting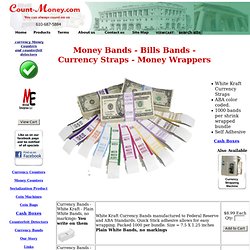 Manufactured and color-coded to Federal Reserve and ABA standards. Quick Stick adhesive allows for easy wrapping. Description Currency Straps, Brown & White Kraft, ABA color coded. 1000 bands per shrink wrapped bundle, Size = 7.5 X 1.25 inches. Available in denominations of $50, $100, $500, $1,000, $2000, $5,000, and $10,000 . We are proud to present these high quality Kraft Self Sticking money wrappers in packets of 1,000 wraps per pack.
Over the last two years at Dropbox, I've learned an incredible amount, and for that I'm very grateful. I'd never been at a company while it grew headcount by 7X. Helping the service grow so fast was awesome. It is an important company, and I recommend it as a great place to work.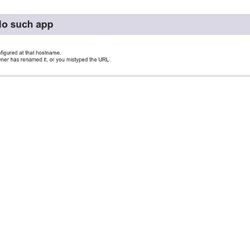 Advertiser Your brand will be promoted across the entire eco-system by evangelists who want to help promote your brand! You can also use our technology for targeted @replies to consumers who mention specific keywords, key phrases OR consumers tweeting near your business! Twitter User You can use the Twittad network to safely and effectively monetize your content.
Let Your Ad Meet Tweets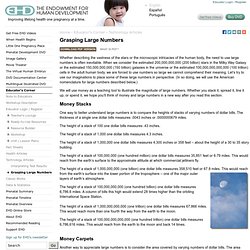 Grasping Large Numbers
Download PDF Version What is PDF? Whether describing the vastness of the stars or the microscopic intricacies of the human body, the need to use large numbers is often inevitable. When we consider the estimated 200,000,000,000 (200 billion) stars in the Milky Way Galaxy or the estimated 150,000,000,000 (150 billion) galaxies in the universe or the estimated 100,000,000,000,000 (100 trillion) cells in the adult human body, we are forced to use numbers so large we cannot comprehend their meaning.