Graphics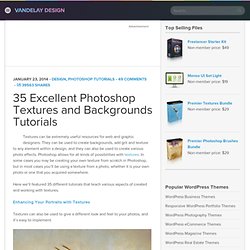 Published in Design , Photoshop Tutorials When it comes to creating backgrounds for websites, posters, and other types of designs, Photoshop provides unlimited potential. Textures are often used in backgrounds in addition to abstract effects. Textures can sometimes be created from scratch using filters and other features of Photoshop, or they can be created with the help of photographs.
Everyone in the business world knows the importance of posters and ads in advertising for specific products. Posters are an integral part of advertising. An eye-catching, attractive poster that conveys a professional, compelling message about a product, service or event will invariably hold the user's attention. In this article, we have collected a mixture of Photoshop and Illustrator tutorials related to posters and advertisements .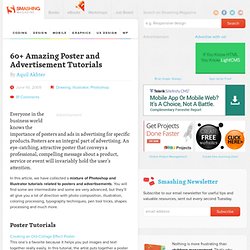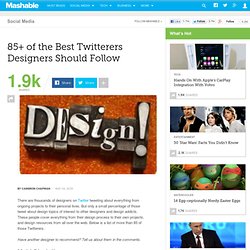 There are thousands of designers on Twitter tweeting about everything from ongoing projects to their personal lives. But only a small percentage of those tweet about design topics of interest to other designers and design addicts. These people cover everything from their design process to their own projects, and design resources from all over the web. Below is a list of more than 85 of those Twitterers. Multi-Disciplinary
You will probably agree, all of these tuts are amazing, they all combine great typography, amazing image manipulation, color schemes and bring it all together perfectly. Download or Buy Adobe Photoshop CS4 Extended » 1. Create a Sony Ericcson G900 Poster 2. Rockin' 80's Party Poster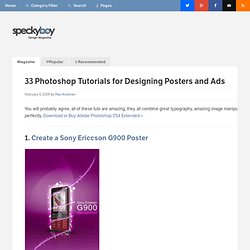 Paired with yesterday's 24 Perfect Vectors , I wanted to list off some incredible Photoshop tutorials I've found on the web that will help you utilize those resources. I've done my best to select a wide variety of tutorials from web graphics, to photo enhancement, to just plain incredible. Remember, its not about the destination, instead its all about the journey. Don't neglect a tutorial because you aren't interested in the final product.