Tutos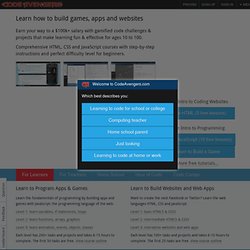 <a target="_blank" href="http://focusstudio.co.nz">Focus Studio</a> The anchor tag links to another web page. The href attribute gives the address of the page. The target attribute is set to _blank to make the linked page appear in a new tab when the user clicks it. <article> Heading & content </article> The article tag is put around things like news or magazine articles and blogs or forum posts. <audio controls><source src="/audio/CodeAvengersThemeSong.ogg" type="audio/ogg"><source src="/audio/CodeAvengersThemeSong.mp3" type="audio/mp3"></audio> The audio tag is used to play audio files.
Code Avengers, learn Javascript
Test de Synonymizer: logiciel de content spinning
Anassin
Hack: Réduire la consommation mémoire de Chrome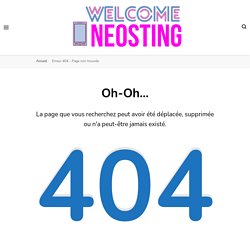 Astuce testée sur Chromium et sous Ubuntu, mais fonctionnant aussi sous Windows. S i comme moi, vous avez migré à la fois sous Linux et que vous avez adopté le navigateur libre, Chromium , alors ce tutoriel est spécialement fait pour vous. Non, en fait, il est tout aussi applicable sous Windows et sa version pas libre Chrome.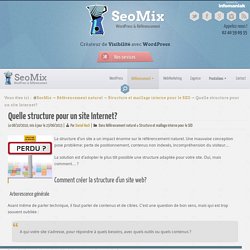 La structure d'un site a un impact énorme sur le référencement naturel. Une mauvaise conception pose problème: perte de positionnement, contenus non indexés, incompréhension du visiteur... La solution est d'adopter le plus tôt possible une structure adaptée pour votre site.