Design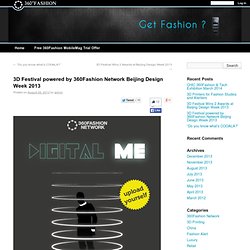 3D Festival powered by 360Fashion Network Beijing Design Week 2013 | 360Fashion Blog
Beijing, China — 360Fashion Network pioneers again by reaching beyond fashion into design during the Beijing Design Week 2013 and creating the 3D Festival. The festival will include a showcase, training, workshops, speeches, and demonstration of 3D Printing, 3D Augmented Reality, 3D Body Scanning, 3D Design, and 3D Virtual Worlds. The exhibition will take place during the Beijing Design Week 2013, September 28th, 2013 to October 3rd, 2013. The location will be at TheNode, a new tech hub for startups created by TechNode entrepreneur, Dr. Gang Lu, located at the prestigious 751 DPARK . Daily seminars and speeches will be as follows:
Design with Intent toolkit Design with Intent: 101 patterns for influencing behaviour through design by Dan Lockton with David Harrison & Neville A. Stanton . ISBN 978-0-9565421-0-6 ( print ) & 978-0-9565421-1-3 ( PDF ) Requisite Variety's Design with Intent toolkit is a collection of design patterns, or 'gambits', for influencing user behaviour through design. Download the toolkit (free) or buy printed packs
Design with Intent toolkit | Requisite Variety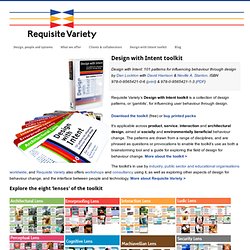 With the exponential adoption of mobile devices and smart phones, savvy web designers are turning to responsive design as a panacea for all things layout and typography related. Not only does this save time, money and effort in the long run, but it also gives mobile users the interaction and ease of use they crave. But if you've been tasked with creating a mobile responsive design and aren't sure where to start, this checklist of must-have resources and tips is sure to give you the spark you need to create a fluid, friendly design that accommodates nearly every mobile device – past, present and future. Layout, Wireframes and Prototyping The first step of any good design is to sketch out your ideas and determine the placement of all the different elements on a page.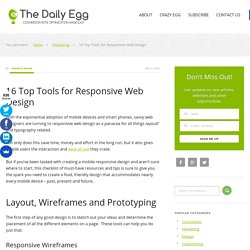 16 Top Tools for Responsive Web Design
Visite de sites
Photo by gregfromparis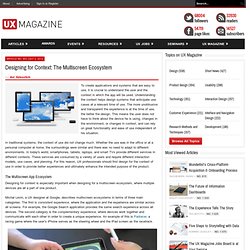 Designing for Context: The Multiscreen Ecosystem
To create applications and systems that are easy to use, it is crucial to understand the user and the context in which the app will be used. Understanding the context helps design systems that anticipate use cases at a relevant time of use. The more unobtrusive and transparent the experience is at the time of use, the better the design.
The ability to easily bookmark or share content on popular social media platforms is now a must have feature for web sites.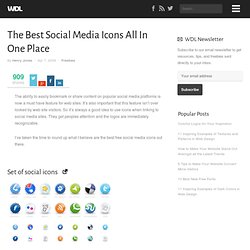 Designing to Sell
Layout Width
PSD to HTML / XHTML, CSS, Skin / Theme, Shopping Cart & CMS Hand Coding Service | Call +1 617 375 6134
Hot Chicks with Stubbed Toes Making Sex Faces