SanchoPansa
WYSIWYG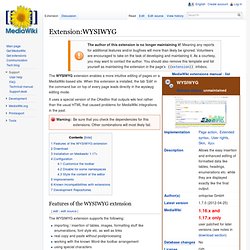 The WYSIWYG extension enables a more intuitive editing of pages on a MediaWiki-based site. When this extension is installed, the tab 'Edit' in the command bar on top of every page leads directly in the wysiwyg editing mode. It uses a special version of the CKeditor that outputs wiki text rather than the usual HTML that caused problems for MediaWiki integrations in the past.
R&OS: pdf class
PDFlib is the leading developer toolbox for generating and manipulating files in the Portable Document Format (PDF). PDFlib's main targets are dynamic PDF creation on a Web server or any other server system, and to implement »Save as PDF« in existing applications. You can use PDFlib to dynamically create PDF documents from database contents, similar to dynamic Web pages. PDFlib has proven itself in a wide range of other use cases as well. Application programmers need only decent graphics or print output experience to be able to use PDFlib quickly.
PDFlib
This article was written in 2003 and remains one of our most popular posts. If you're keen to learn more about PDFs and documents, you may find this recent article on creating an HTML5 document editor of great interest. Ahead Of The Game One of the reasons I like PHP so much is its consistent support for new technologies.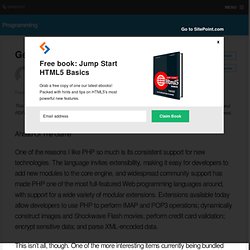 Generate PDFs with PHP Article