Medyczne
MITK 3M3 Image Analysis | Mint Medical GmbH
MITK 3M3 is a free and user-friendly application which ensures effective and efficient work, analysis, and visualization of radiological image data. MITK 3M3 gives you access to the latest algorithms and methods from research. The cooperation between the German Cancer Research Center (DKFZ) and mint medical allows for a rapid transfer of leading-edge research topics, including diffusion imaging and automated segmentation techniques.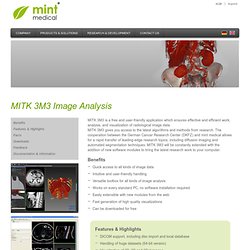 Image Analysis Software for Computational Morphodynamics - Caltech Biological Network Modeling Center
Computer Vision Source Code
GIMIAS Medical Image Analysis and Simulation Solution for Windows and Linux | Goomedic.com
GIMIAS : is a medical imaging project aimed to be workflow-oriented medical simulation and medical image analysis platform , and to solve biomedical image simulation problems . angiosegmentationgar - GIMIAS Medical Image Analysis and Simulation Solution for Windows and Linux
In the 1940s, the US Navy Preflight training school took identity/posture photographs of recruits.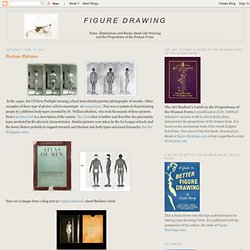 Posture Pictures
Home - LTI-CIVIL
CivilCapture is an acquisition plugin for ImageJ image processing software, based on the LTI-civil Java library.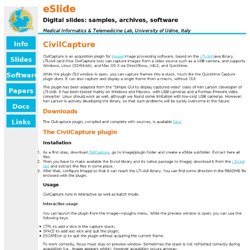 eSlide
From Endrov For simplicity, all platforms are supported in a single package. Source code is included in all releases.
Downloads - Endrov
Lehrtafeln - HEBRU-THERAPIEGERÄTE GmbH
Physiotherapie Webshop - SVG - Medizinsysteme GmbH & Co. KG
Download the most recent version (1.4) from our website. Also check out our ScreenCast for a quick tour on getting started.
Micro-Manager Open Source Microscopy Software - Micro-Manager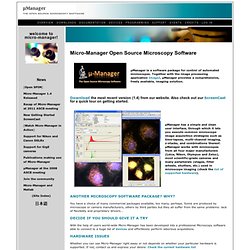 bonej.org :: BoneJ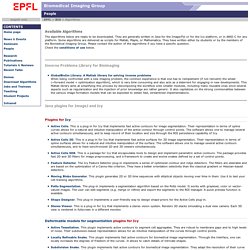 BIG > Download Algorithms
The algorithms below are ready to be downloaded.
imagej research
Fiji Is Just ImageJ
Introduction | developer.imagej.net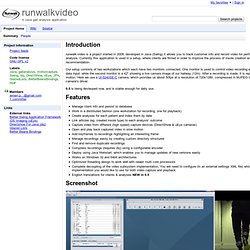 runwalkvideo - A Java gait analysis application
runwalk-video is a project started in 2008, mainly developed in Swing (Java).
imagej gait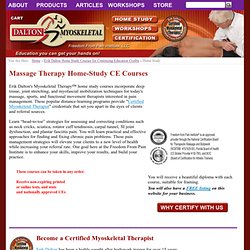 Erik Dalton's Myoskeletal Therapy™ home study courses incorporate deep tissue, joint stretching, and myofascial mobilization techniques for today's massage, sports, and functional movement therapists interested in pain management. These popular distance-learning programs provide "Certified Myoskeletal Therapist" credentials that set you apart in the eyes of clients and referral sources. Learn "head-to-toe" strategies for assessing and correcting conditions such as neck cricks, sciatica, rotator cuff tendinosis, carpal tunnel, SI joint dysfunction, and plantar fasciitis pain.
Erik Dalton Massage Home Study Courses
GIMIAS Main page - Welcome!
Análise de Marcha - Lista de Links
Welcome to the Nicholas Institute of Sports Medicine and Athletic Trauma — The Nicholas Institute of Sports Medicine and Athletic Trauma
Features
TEMPLO motion analysis software covers the following basic functions: Simple and organized managment of all subjects, videos, and analyses in a database Video capture with Intelligent Video Management Detalied Analysis of the captured videos Creation of customizable reports for your customers Database Effective and simple Management of all subjects, videos and analyses Sorting and filtering for effective search in customer data Searching for analysis criteria Data import and –export Video capture Support of 1 DV/HDV-camera (with DV-module for up to 6 cameras) Intelligent camera setups Auto-synchronisation Triggered videos Adjustable camera rotation Customised analysis schemes Capture without file name: the videos are automatically assigned to database entry
zFlo | 2D Motion Analysis | Templo Running and Gait Module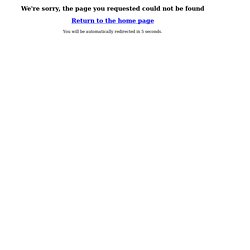 motion analysis: Posture analysis 3D view
Medical Open Source Software