Europe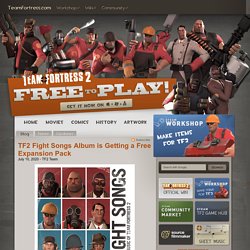 It's Beginning to Look a Lot Like Something December 20, 2013 - TF2 Team Well, it's December again, assuming you adhere to the Gregorian Calendar, there's an etching of frost on the ol' window panes, unless you live somewhere temperate, and the lights are shining brightly on the ol' tree you may or may not have, depending on religious affiliation and stance on deforestation.
ETF2L
Sign-ups closing soon The Sign-ups for Season 17 will close on Thursday, January 16th. Because we can only include teams in multiples of eight, signing up really late on Thursday may not guarantee you a spot in the season.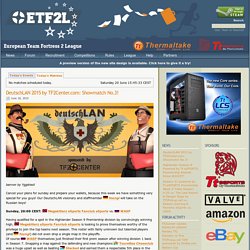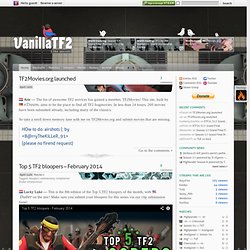 Gentleman Jon — Once more it's time to eschew team play, coordination and all the things TF2 is actually about to instead exult in the glory of the individual. The end of the season saw some dramatic reversals in form so the rankings have changed since the middle of the season. We'll see who had the quality to sustain their play the whole way. There's a few changes, since the rise of F2's medic plugin the healing stats have become inconsistent across games and players so I've removed them from the stats as a whole. This also means the medics aren't going to be getting any love.
vanillatf2
PldX