Europe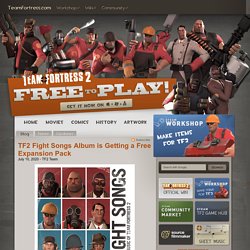 New Comic and What We're Working On! April 2, 2014 - TF2 Team Team Fortress Comics #3 is live!
ETF2L
Search User, Team or SteamID Season 17 rosters unlocked! Get ready for Season 18!!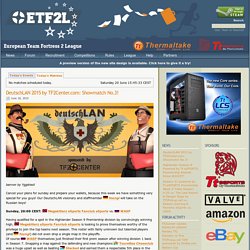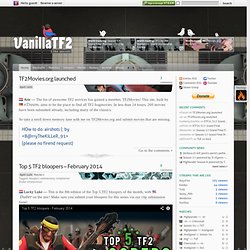 Arie — This weekend, the second edition of the Tip of the Hats livestream event takes place. Last year, $35000 (€25000 in real money) was raised in just 36 hours. This year things might get crazier still, with over $15000 worth of items (as of today) to be raffled off: last year for every $1 in prizes, $7 was donated. Over the two days of streaming you'll get to see nearly every aspect of TF2: pub, highlander, 6v6, ultiduo, MGE, surfing, jumping and crate unboxing simulator 2k7. At the same time you get to enter continuous raffles for prizes, and there's some really interesting ones. Like the chance to win every craft and promotion hat in the game, or the contents of 200 crates.
vanillatf2
PldX