Crowdfunding
How does funding work? Why should I invest in a Pitch? How long does the Entrepreneur have to raise the Target amount? What happens once the Target amount is raised?
FAQ - Crowdcube | Crowdfunding business finance from angel investors and 'Armchair Dragons'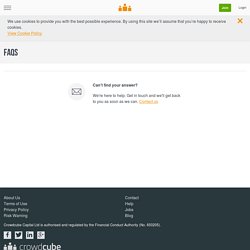 Free tools to… get ready Plan and prepare to raise money for your business using our comprehensive checklist
Pozible | Crowdfunding Creativity
Tous les projets livre & Édition - Kisskissbankbank
Key information and Registration How do I register at Massivemov? Just click on the "New at Massivemov?" button in the upper right hand corner of the platform homepage and fill in the requested data, or use Facebook login. Who can use Massivemov? Anybody of any age or nationality.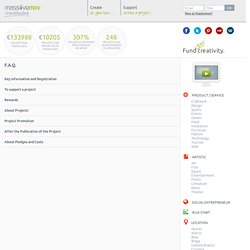 Massivemov
Crowdfunding in Europe