Cooking
Sugar Cookie Frosting Recipe
Meal Ideas - Homemade Halloween Treats - Simple and Delicious
Halloween treats
W hether you're filling costumed kids' goodie bags or hosting a grown-up bash, homemade snacks take Halloween to a whole new level. And the good news is that beyond a thermometer and a few tricks of the trade, making your own Halloween confections doesn't require any special equipment or professional experience. Here, we've gathered recipes and tips for making old-fashioned sweets like brittle, bark, and caramel apples, plus three homespun takes on store-bought classics—Reese's Peanut Butter Cups, Almond Joy bars, and York Peppermint Patties.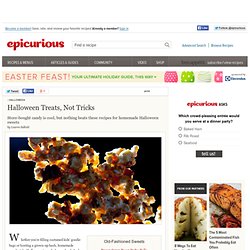 Homemade Treats for Halloween at Epicurious
Halloween Treats
Creative Halloween Snacks and Treats . Kitchen Explorers . PBS Parents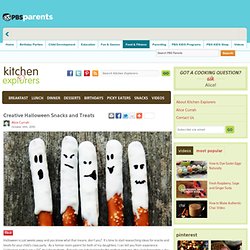 Halloween is just weeks away and you know what that means, don't you?
Halloween Tips
Halloween Treat Ideas – Recipes for Halloween Treats - Delish.com
Prepare the vanilla or chocolate cupcake recipe.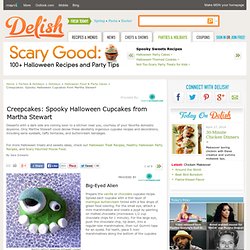 Halloween Cupcakes - Spooky Martha Stewart Halloween Cupcake Ideas
Appetizers Spooky & Gross Halloween Party Appetizers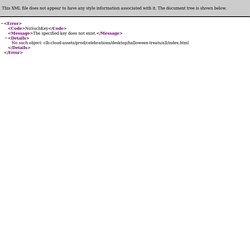 Halloween Treats, Halloween Cookies, Halloween Dessert Recipes
Bright Ideas Home Page
Halloween Cupcakes : ABOUT US
Celebrate Halloween with Hershey's: Halloween Crafts, Candy & Recipes
Halloween Recipes By Kraft Foods - Find Halloween Food, Party Ideas, Games & Activities For Halloween
Terrorific Halloween Treats from Pillsbury
Classic Tux Chocolate Strawberries
Holiday Recipes and Holiday Menu Ideas - Betty Crocker
Recipes and Links From My Freezer Cooking Post & WFMW
Thanks to everyone who left comments on my freezer cooking post .