Entrepreneur
Scott Gerber is the founder of the Young Entrepreneur Council , a nonprofit organization that promotes youth entrepreneurship as a solution to unemployment and underemployment.
13 Tips for Increasing Your Company's Google Rank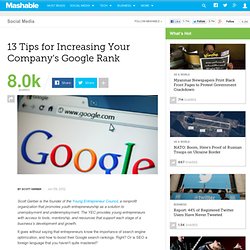 7 Things Highly Productive People Do
Whether you're the next Jack Karouac or the next NaNoWriMo dropout, any novelist who takes the craft seriously is going to need the right tools to write.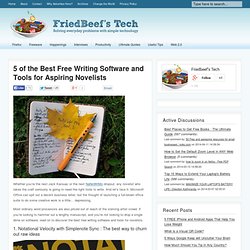 How to Use Social Media For Better Customer Acquisition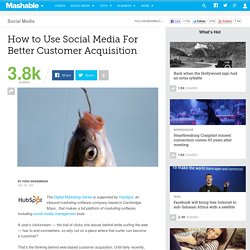 The Digital Marketing Series is supported by HubSpot, an inbound marketing software company based in Cambridge, Mass., that makes a full platform of marketing software, including social media management tools. A user's clickstream — the trail of clicks she leaves behind while surfing the web — has to end somewhere, so why not on a place where that surfer can become a customer?
The Best Time Investments You Can Make | Living Frugally | Psychology Of Money
We all agree that time is more valuable than money.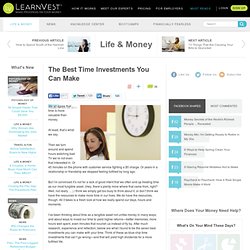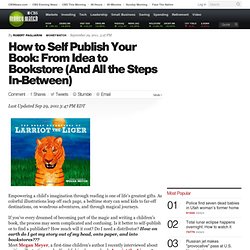 Empowering a child's imagination through reading is one of life's greatest gifts. As colorful illustrations leap off each page, a bedtime story can send kids to far-off destinations, on wondrous adventures, and through magical journeys. If you've every dreamed of becoming part of the magic and writing a children's book, the process may seem complicated and confusing.
How to Self Publish Your Book: From Idea to Bookstore (And All the Steps In-Between) - CBS MoneyWatch.com
QR Codes seem to be at the center of the questions that I received this week. I felt it was time to explore best practices and how to utilize this marketing tool so that it is efficient and effective in your marketing plan.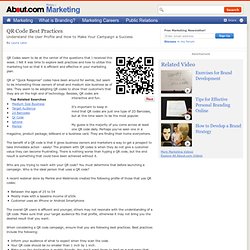 QR Codes - Understand the User Profile and Best Practices
What Is A QR Code And Why Do You Need One?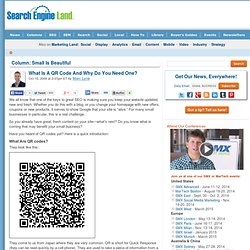 We all know that one of the keys to great SEO is making sure you keep your website updated, new and fresh. Whether you do this with a blog, or you change your homepage with new offers, coupons or new products, it serves to show Google that your site is "alive." For many small businesses in particular, this is a real challenge.
This YouTube video seeks to help aspiring executives prepare themselves to be strong CEO candidates in the future.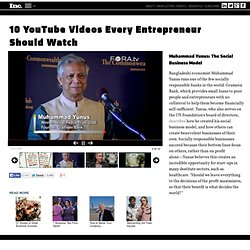 Several years ago, I had a lovely long-term consulting assignment which kept me both busy and solvent. One morning I woke up and realized that it was coming to an end and I had nothing lined up.
May 2, 2011 By Ramon Ray Thanks to American Express OPEN for sponsoring this post as part of the Big Break for Small Business program. Visit FaceBook.com to learn more about the Big Break contest.
29 Ways Small Biz Can Do Big Things With Technology, Brains, Innovation, Passion and Smiles.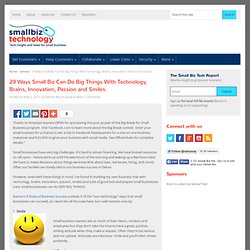 What do Pandora for music, Zite for news, or Amazon for shopping — along with many Silicon Valley startups I'm meeting these days — have in common? • They are all offering the user a personalized experience by leveraging his/her social network. • They also provide a social experience in line with every single user's personal taste and identity.
The rise of the "persocial" web
Why I Criticize Religion - Sam Harris