Learning
The Obscure Animal Compendium - About
Directory Listing of /texts/
Khan Academy
Free online speed reading software | Spreeder.com
Spreeder is a free service provided by 7-Speed-ReadingTM. If you like this site, please have a look at our powerful 7 Speed Reading Software. Spreeder.com is a free online speed reading software designed to improve your reading speed and comprehension.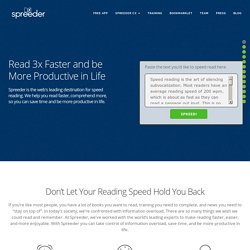 A subreddit for really great, insightful articles, reddiquette, reading before voting and the hope to generate intelligent discussion on the topics of these articles. (Please do not submit news, especially not to start a debate. Submissions should be a great read above anything else.) This subreddit is run by the community.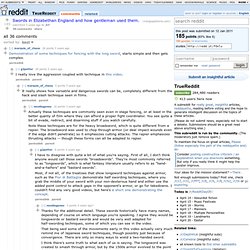 Swords in Elizabethan England and how gentleman used them. via reddit.com
TasteKid | Find similar music, movies, books
What Should I Read Next?
THE SCIENCE OF GENDER AND SCIENCE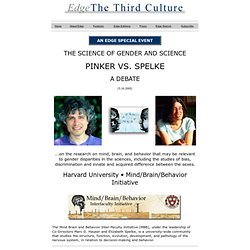 PINKER: Thanks, Liz, for a very stimulating and apposite presentation. A number of comments. I don't dispute a lot of the points you made, but many have lost sight of the datum that we're here to explain in the first place. Basic abilities like knowing that an object is still there when you put a hankie over it, or knowing that one object can't pass through another, are not the kinds of things that distinguish someone who's capable of being a professor of physics or math from someone who isn't. And in many of the cases in which you correctly said that there is no gender difference in kids, there is no gender difference in adults either — such as the give-a-number task and other core abilities.