Drawing
Google Image Result for. How to Draw a Cat. Cats are one of the most popular pets throughout the world.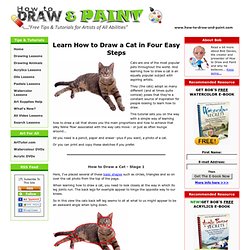 And learning how to draw a cat is an equally popular subject with aspiring artists. They (the cats) adopt so many different (and at times quite comical) poses that they're a constant source of inspiration for people looking to learn how to draw. 50 Clever Tutorials and Techniques on Traditional Drawing - Smashing Magazine.
Advertisement Traditional drawing is certainly way harder than digital and it is true that people are able to progress much faster digitally, but one should learn the traditional type of drawing and painting before starting digital drawing, since it often lays out the foundation for screen design.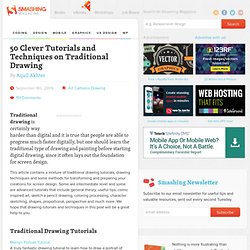 This article contains a mixture of traditional drawing tutorials, drawing techniques and some methods for transforming and preparing your creations for screen design. Some are intermediate level and some are advanced tutorials that include general theory, useful tips, comic inspired art, sketch a pencil drawing, coloring processing, character sketching, shapes, proportional, perspective and much more. Learn How to Draw - Step by step lessons and videos. Drawing lessons. How_to_draw_all_sorts_of_crap_by_Coelasquid.jpg (JPEG Image, 700.
5a.
---