Tree of random
Witches at Black Masses - How to reblog an ask
A Fine Mess
Healthiie - Neck & Shoulders Hatha Yoga for Neck and Shoulder...
Kristen Stewart's suede Snow White costume begins... | Style from the silver screen
DIRTY VAG!NAS
Previously: The costumes and characters of The Avengers. Part 1: SHIELD. and Part 2: Tony Stark, Pepper Potts, and Bruce Banner. As a person with maybe too many thoughts and feelings about superheroes (cf. all previous Avengers posts ) I have no idea what an Avengers viewing experience is like for someone who doesn't know who Steve Rogers is.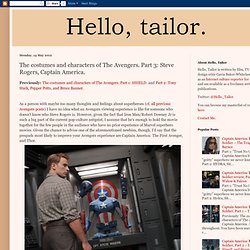 Hello, tailor.: The costumes and characters of The Avengers. Part 3: Steve Rogers, Captain America.
Stars Burn You Up
♥ Bellezza è doloroso
Puma Swede
Isa + Lea - Kingdom Hearts by *Maevachan
Harry Potter: Portraits by *daekazu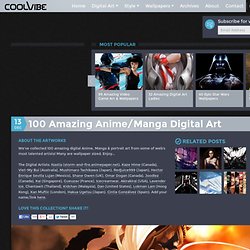 We've collected 100 amazing digital Anime, Manga & portrait art from some of web's most talented artists! Many are wallpaper sized. Enjoy… The Digital Artists: Nastia ( storm-and-fire.animepaper.net ), Kaze Hime (Canada), Viet-My Bui (Australia), Mushimaro Tachikawa (Japan), Redjuice999 (Japan), Hector Enrique Sevilla Lujan (Mexico), Shane Owen (UK), Omar Dogan (Canada), Joodlez (Canada), Kai (Singapore), Gueuzav (France), Icecreamwar , Akirakirai (USA), Lavender Ice , Chantawit (Thailand), Kidchan (Malaysia), Dan (United States), Lokman Lam (Hong Kong), Kan Muftic (London), Hakua Ugetsu (Japan). Cintia Gonzálvez (Spain). Add your name/link here .