Learning
Free Spanish Language Learning Games | Pimsleur Approach&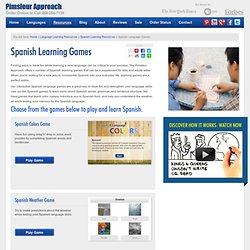 Finding ways to have fun while learning a new language can be critical to your success. The Pimsleur Approach offers a number of Spanish learning games that can be a supplement for kids and adults alike. When you're looking for a new way to incorporate Spanish into your everyday life, learning games are a perfect option.
SAT Subject Practice Section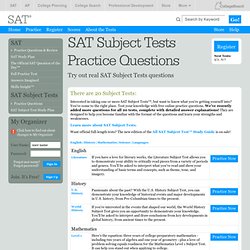 The Official Study Guide for all SAT Subject Tests™: New Edition!
Big Future - Action Plan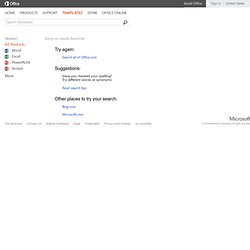 <div class="cdOLblEmRed cdSearchResultsMargin">Warning: This site requires the use of scripts, which your browser does not currently allow. <a href="http://o15.officeredir.microsoft.com/r/rlidJSHelp?
Amazing Fact Generator
Schizophrenia24x7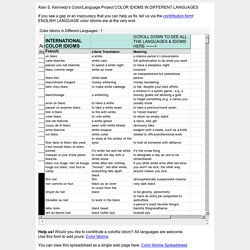 Alan S. Kennedy's Color/Language Project If you see a gap or an inaccuracy that you can help us fix, tell us via the contribution form !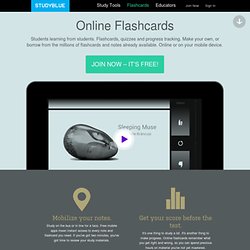 In class, teachers pass knowledge to you, then you pass it back on exams. But in between, you must teach yourself. Digital Flashcards have the power to help you do this.