Gestão de Projetos
Home. Project Management Tools from MindTools. © iStockphoto As you move ahead in your career, you are likely to face more complex and difficult challenges.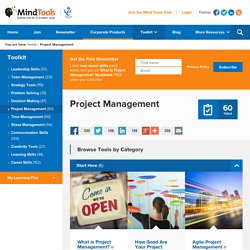 Some of these will involve the coordination of many different people, the completion of many tasks in a precise sequence, and the expenditure of a great deal of time and money. Whether you succeed or fail with these projects depends on how good you are at project management. This section of Mind Tools teaches more than 50 individual project management skills. Inovação. Vídeo: O Futuro da Realidade Aumentada Publicado por marcelao em setembro 9, 2012 Pessoal, segue abaixo vídeo conceito desenvolvido por Eran May-raz e Daniel Lazo apresentando as possibilidades vislumbradas por eles que a tecnologia pode oferecer no futuro.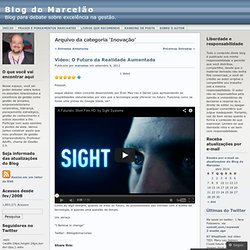 Funciona como se fosse uma prévia do Google Glass, ok? Vijay Govindarajan's Blog. Vijay Govindarajan TEDX Big Apple on Reverse Innovation Tea With The Economist Thinkers 50 Awards World Business Forum VG and Prime Minister Singh VISIT VG's WEBSITE Contact Tel: 603-289-0007 vg@dartmouth.edu Blog Entries.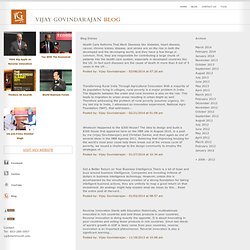 ---