FASHION
Something of That Ilk -- Cheating the Cheat Sheet. David Herbert. Summer Hair Braid Trends. Braids, pleats, or plaits—whatever you call them, we're absolutely loving all things twisted in hair this season.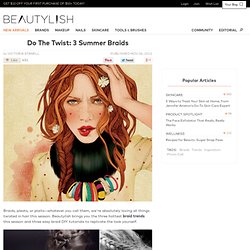 Beautylish brings you the three hottest braid trends this season and three easy braid DIY tutorials to replicate the look yourself. Who needs a headband when you can make one from your hair! Meet Miroslava Duma: My latest style crush. May30 Posted By : Mrs.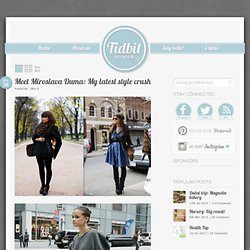 F This 25 year old Russian socialite and editor at Harpers Bazaar Russia, has been on the scene for a couple of years now, catching the attention of many fashion chroniclers. Brassiere [French] (1977.363.18.
HAIR. StreetStyle : Top : LookBooks™ Using Barbie parts as a jewelry. These days you can buy jewelery in all shapes and colors, but what about wearing Barbie's body parts as earrings, necklace, etc.?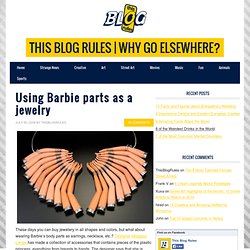 Designer Margaux Lange has made a collection of accessories that contains pieces of the plastic princess, everything from breasts to hands. The designer says that she is "fascinated with who the Barbie is as a cultural icon, her distinguished celebrity status and the enormous impact she has had on our society". Three Barbie dolls are sold every second in more than 150 countries, despite the fact they were launched back in 1959.
---