Bokmärkestjänster
Collect, share and discover bookmarks on Secondbrain. 10 Alternatives To Delicious.com Bookmarking. It looks like your (and my) personal search engine of interesting web pages is about to go away.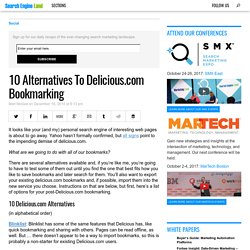 Yahoo hasn't formally confirmed, but all signs point to the impending demise of delicious.com. What are we going to do with all of our bookmarks? There are several alternatives available and, if you're like me, you're going to have to test some of them out until you find the one that best fits how you like to save bookmarks and later search for them. You'll also want to export your existing delicious.com bookmarks and, if possible, import them into the new service you choose. Instructions on that are below, but first, here's a list of options for your post-Delicious.com bookmarking. 10 Free Web-based Alternatives to Photoshop.
I'm fed up with Photoshop and its one billion rarely-used features.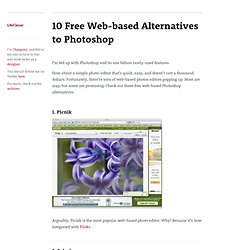 How about a simple photo-editor that's quick, easy, and doesn't cost a thousand dollars. Fortunately, there're tons of web-based photos editors popping up. Most are crap, but some are promising. A Quick Guide to Social Bookmarking. This is the first post in the series A Quick Guide to Collaborative Media Tools.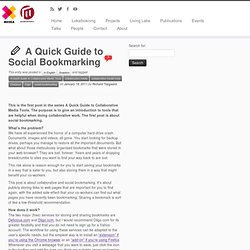 The purpose is to give an introduction to tools that are helpful when doing collaborative work. The first post is about social bookmarking. What's the problem? We have all experienced the horror of a computer hard-drive crash. Pinboard: social bookmarking for introverts. 11 Ways to Backup your del.icio.us bookmarks.
11 Ways to Backup your del.icio.us bookmarks Del.icio.us remains the grand-daddy of all the Social Bookmarking Services.
It was bought out by Yahoo but, it remains slow and has many outages.
---