Bokmärkestjänster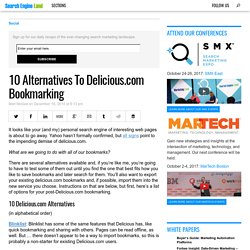 It looks like your (and my) personal search engine of interesting web pages is about to go away. Yahoo hasn't formally confirmed, but all signs point to the impending demise of delicious.com.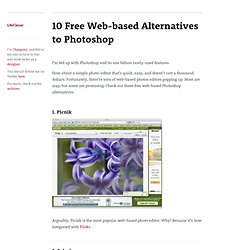 I'm fed up with Photoshop and its one billion rarely-used features.
This is the first post in the series A Quick Guide to Collaborative Media Tools.
A Quick Guide to Social Bookmarking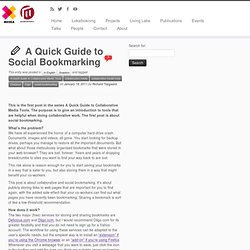 11 Ways to Backup your del.icio.us bookmarks Del.icio.us remains the grand-daddy of all the Social Bookmarking Services . It was bought out by Yahoo but, it remains slow and has many outages.
11 Ways to Backup your del.icio.us bookmarks : Technical Lists : eConsultant